Haleem Adil Shaikh's farmhouse razed in Malir anti-encroachment operation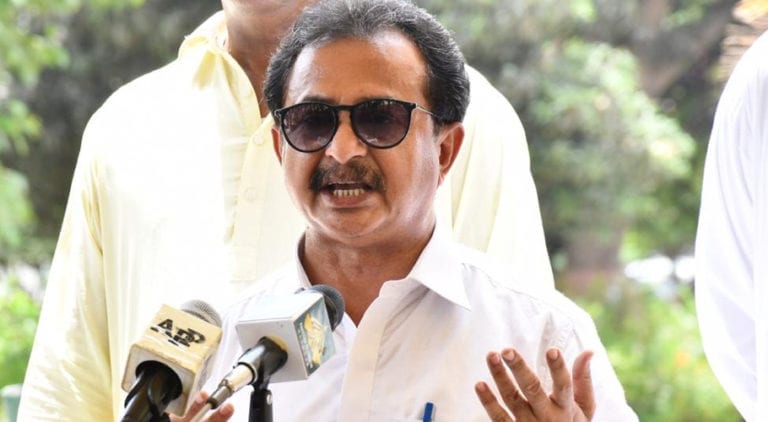 KARACHI: An anti-encroachment operation commenced in Malir district during which more than 500 acres of government land has been retrieved.
The operation started on the directives of Deputy Commissioner Malir against cancelled lands who lease was cancelled three decades ago. More than 200 illegal farmhouses owned by political and religious leaders as well as police officers were demolished during the operation.
A farmhouse belonging to Leader of Opposition in Sindh Assembly Haleem Adil Sheikh was also razed in the operation. The PTI leader held the Sindh government responsible. He said state machinery was sent to demolish his brother Azeem Adil's farmhouse in Malir despite having all legal documents. 
The allocated lands were cancelled on December 11, 2018. They were leased for agriculture, dairy, cattle and poultry farming and were illegally bought and sold for commercial activities.
DC Malir had written to concerned departments regarding the anti-encroachment operation. Letters were also written to Sindh Rangers, DIG East, Senior Superintend Police (SSP) Malir and other law-enforcement agencies. A large contingent of police were deployed during the operation which is expected to continue for a week.