Haji to pay Rs490,000 under govt programs in year 2020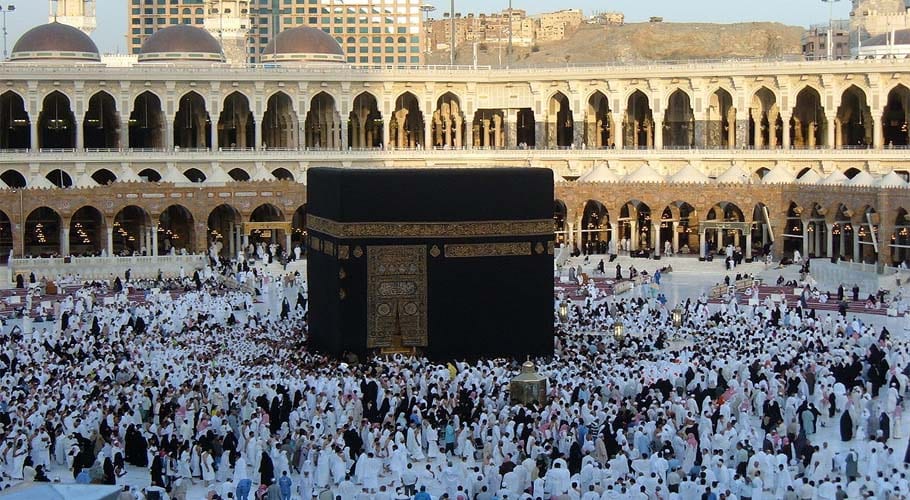 ISLAMABAD: While inflation has hit every operation, it has also become more expensive to perform Haj this year, but the government claims it has reduced Haj expenditure to the maximum level in order to provide relief to the citizens.
The federal government on Tuesday agreed Haj Policy 2020 in which Haj would charge each pilgrim Rs490,000 under the government program with such a jump of 7.35 percent compared to Haj's expense last year in 2019.
READ MORE: MOFA publishes booklet on nuclear security for IAEA summit
Meanwhile, Speaking to media, Minister for Religious Affairs Noorul Haq Qadri said that the government had already cut Haj expenditures to the maximum level otherwise it might have charged every pilgrim Rs 540,000.
Minister further said, "The major reason behind the significant increase in Haj's expenses is the drop in the value of rupee, inflation and increased in air ticket prices and accommodation expenditures in Saudi Arabia."
This year, he said that every pilgrim from every country had to pay the Saudi government an extra 410 Riyals as 300 Riyals will be charged at the time of approval of a visa, while 110 Riyals would also be charged for medical insurance.