Govt mulls stoping Nawaz Sharif's address in APC on air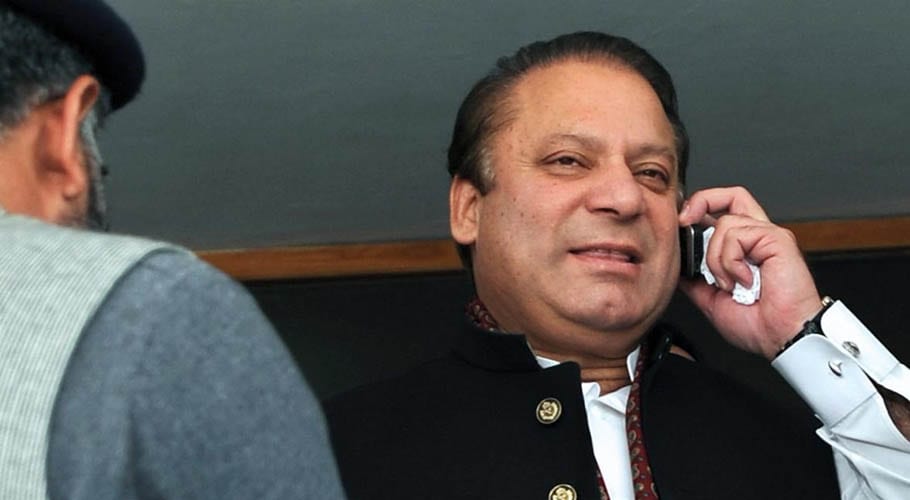 KARACHI: The government is mulling ways to stop the address of former premier Nawaz Sharif in the All Parties Conference (APC) form going on air.
Special Assistant on Prime Minister on Political Communication Shahbaz Gill has said that the government will use PEMRA and other legal options if the speech is aired on media.
Taking to Twitter, Shahbaz Gill asked how it was possible for a fugitive criminal to be part of political activities and give a speech.
اگر مفرور مجرم نواز شریف نے اے پی سی سے خطاب کیا اور ان کا خطاب نشر ہوا تو پیمرا اور دیگر قانونی آپشن استعمال ہوں گے۔ یہ کس طرح ممکن ہے کہ ایک مفرور مجرم سیاسی ایکٹیوٹییز کرے اور بھاشن دے-شریف خاندان جھوٹ کے علاوہ کچھ نہیں بول سکتا۔ اتنے جھوٹے ہیں کہ بیماری پر بھی جھوٹ بولتے ہیں۔

— Dr. Shahbaz GiLL (@SHABAZGIL) September 19, 2020
The Special Assistant said that the Sharif family can tell nothing but lies, they are so false that they even misrepresent the disease, he further said.
Yesterday, Chairman of Pakistan Peoples Party (PPP) Bilawal Bhutto Zardari telephoned Nawaz Sharif and invited him to attend the APC of the Opposition.
Bilawal Zardari said that he had spoken to Nawaz Sharif on the telephone, inquired about his health, and formally met the former prime minister at the PPP-led APC on 20th September.
Read more: Shahbaz Gill's ajrak comments cause social media outrage
In response to PPP Chairman's tweet, Nawaz Sharif's daughter Maryam Nawaz wrote, "Thank you, Bilawal Bhutto, many prayers for you". It may be recalled that the Leadership Committee of the Opposition Parties has announced to convene an All Parties Conference on 20th September in Islamabad.