Gold prices decreases Rs 750 in Pakistan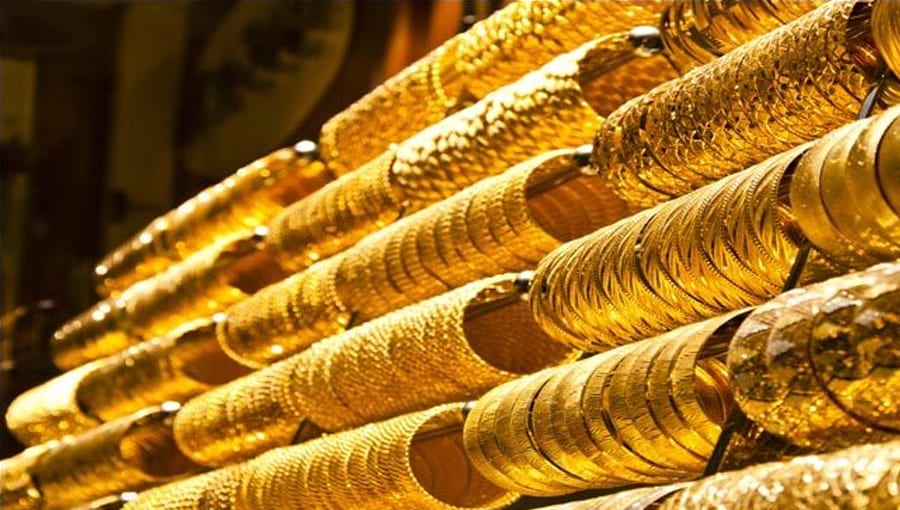 ISLAMABAD: The price of 24 karat gold has decreased by Rs750 and was trade at Rs114,500 against its sale at Rs115,250 the previous day.
According to the Karachi Sarafa Association report, the price of 10 grams gold also decreased by Rs643 and was trade at Rs98, 165 against Rs98, 808, while the price of ten-gram 22 karat gold was recorded at Rs89,985.
The price of per tola and ten-gram silver witnessed no change and was sold at Rs Rs1230 and 1063.10 respectively.
The gold prices in the international market increased by $1 and were traded at $1903 against $1904, the association reported.
"Gold's outlook will remain very bullish if Election Day delivers a 'blue wave' that signals massive stimulus on coronavirus relief and infrastructure spending," Edward Moya, senior market analyst at OANDA, said in a note.
Gold, considered a hedge against inflation and currency debasement, has jumped 26% this year amid unprecedented global levels of stimulus during the pandemic.
Elsewhere, palladium eased 0.3% to $2,344.79 per ounce, while platinum rose 1% to $877.62.
Palladium could test $2,600 by mid-2021 bolstered by market tightness and stimulus measures, UBS said in a note.