DC Islamabad takes notice of illegal parking fees outside library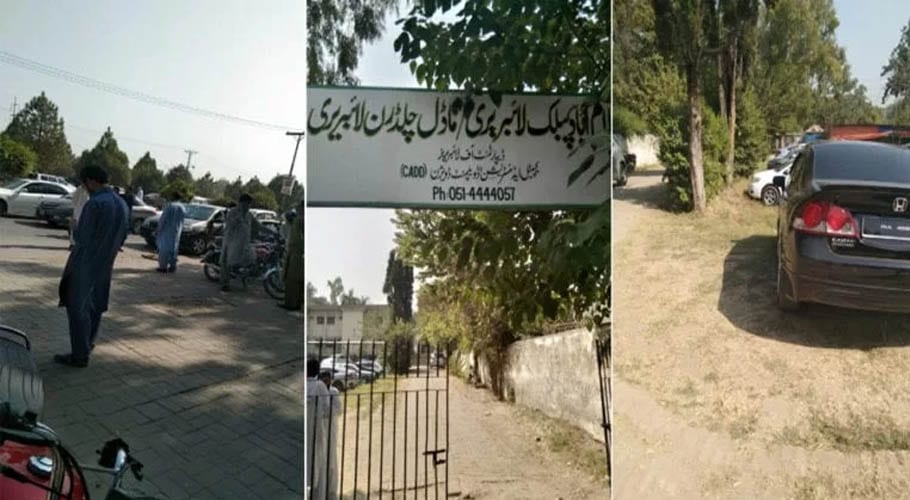 ISLAMABAD: Deputy Commissioner Islamabad has taken notice of illegal parking outside the Public Children's Library located in Sector H-9 and sought a report in this regard.
It had been earlier reported that a lower-grade employee of the Federal Department of Libraries has been collecting hefty amounts as parking tickets outside the library under the patronage of Director Azeem Chaudhry.
Nadeem Shah, who is a naib qasid at the Federal Department of Libraries, was appointed as a gatekeeper at the library. He had been working along with Tahir, who is also a naib qasid but claims to be a security in-charge, and illegally collect hefty amounts as parking tickets.
A canteen and kiosk has been set up illegally near the main gate of the library and given on rent without the approval of the Islamabad Capital Territory (ICT) administration and Deputy Commissioner.
READ MORE: Parking fees being collected illegally outside library
The deputy commissioner has now summoned Director Azeem Chaudhry and the contractor of the canteen and the kiosk. No action has been taken against Tahir, while Nadeem Shah who confessed to illegally receiving parking fees has been transferred to another library.
Sources informed Director Azeem Chaudhry has supported Tahir in illegally collecting parking fees. Tahir said the director and other higher officials cannot take action against him or they risked being exposed. He said that he has evidence against the director and an inquiry will reveal the facts.
The parking lot has a capacity of 100 vehicles while each car is charged Rs100 and Rs50 for every motorcycle, raising millions of rupees in illegal collections.