IBA conducts largest single day recruitment test drive in history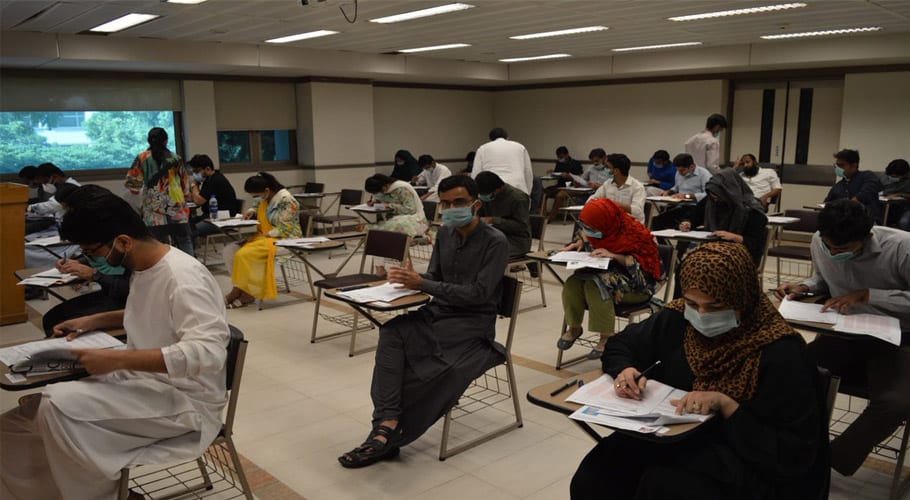 KARACHI: The Testing department at the Institute Business Administration (IBA) Karachi has conducted the largest single-day recruitment drive in its history as around 5,000 candidates appeared for the position of Sindh Sales Tax Officer sanctioned by the Sindh Revenue Board.
The test was conducted in three cities across Sindh including Karachi, Hyderabad, and Sukkur. Special arrangements were also made for differently-abled candidates.
The successful candidates will undergo group discussion and interview process after which up to 40 candidates may be offered the coveted position by the Sindh Revenue Board.
The IBA Testing department has been offering recruitment services for multi-tiered positions including Directorial level posts for renowned private and public sector organizations.
 Last year, the IBA Testing department became the first testing agency in Pakistan to conduct recruitment tests across the globe simultaneously.
The candidates residing in the United Kingdom, Canada, UAE, and Pakistan took the test for the position of Trade Officers sanctioned by the Ministry of Commerce, Government of Pakistan.
During 2019-20, a staggering total of around 20 recruitment tests were conducted in which around 10,000 candidates were tested for different key positions at Sindh Revenue Board, Sindh Healthcare Commission, Ministry, PWC Ferguson, Sindh Universities & Boards Department, Ministry of Commerce, Pakistan State Oil, PAK-ARAB Refinery, Ministry of Overseas Pakistanis & Human Resource Department and other.
Besides offering testing services to organizations, every year the IBA Testing department conducts admissions tests for its undergraduate, graduate, and postgraduate programs which attracts more than 11,000 candidates across Pakistan.
This year, due to the spread of Covid-19, the Testing department introduced an Alternative Assessment Criteria to replace its admission tests for all degree programs and received commendations from academic circles for ingenuity, adaptability, and execution.