Global coronavirus cases surpass 5 million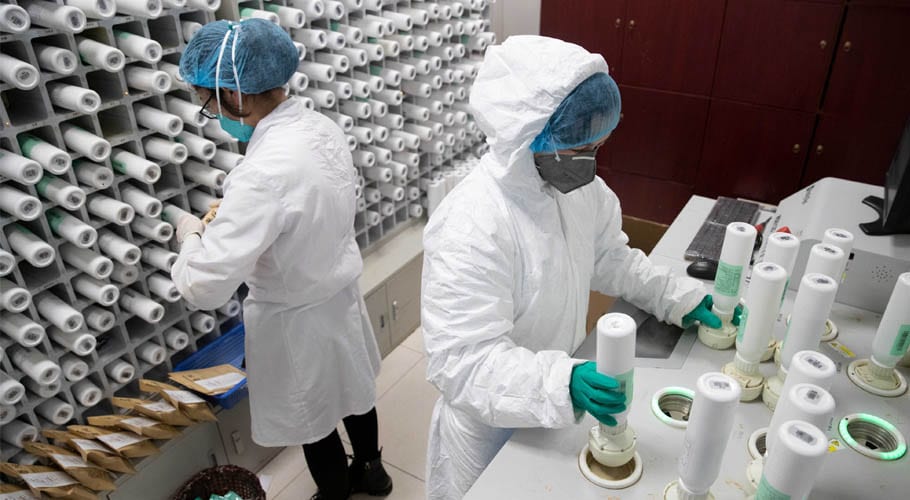 WASHINGTON: The number of confirmed coronavirus cases worldwide has crossed 5 million.
Around the world, the pandemic has killed more than 329,732 people and infected over 5,090,061. According to the latest data, 2,024,222 patients have recovered from the pandemic so far.
The United States has been the hardest-hit country, with 1,527,664 cases and 90,978 deaths.
In the United States, nearly 1,591,991 cases were confirmed, including more than 94,994 deaths. The US reported an increase of 865 deaths in the past 24 hours.
Canada reported 6,031 fatalities and 80,142 infections due to coronavirus. Italy has 32,330 fatalities, with  227,364 infections.
Spain has recorded 27,888 fatalities with 104 deaths in a single day and 279,524 infections. China has to date declared 4,634 deaths and 82,967 cases, with 78,249 recoveries.
France has reported 96 deaths in a single day, taking the tally to 28,132 deaths and 181,575 cases. The United Kingdom has reported 35,704 fatalities with 468 deaths in the last 24 hours and 248,293 infections.
Saudi Arabia has reported 62,545 cases of coronavirus, while 339 coronavirus deaths have been reported. Kuwait has reported 124 deaths while over 17,568 people have been tested positive for the virus.
Turkey reported 152,587 coronavirus cases and 4,222 fatalities. In Belgium, 9,052 people succumbed to the disease while Brazil reported 18,894 deaths due to the coronavirus.
Mexico has reported 353 deaths in a single day, taking the tally to 6,090 deaths and 56,594 cases. Germany has reported 8,270 deaths and 178,531 infections.
Over 308,705 people have infected while 2,972 people died of the virus in Russia. Israel has reported 16,667 coronavirus cases while 279 deaths.
Read more: WHO agrees to coronavirus response probe after Trump's threat