Gilgit-Baltistan is part of our manifesto: Bilawal Zardari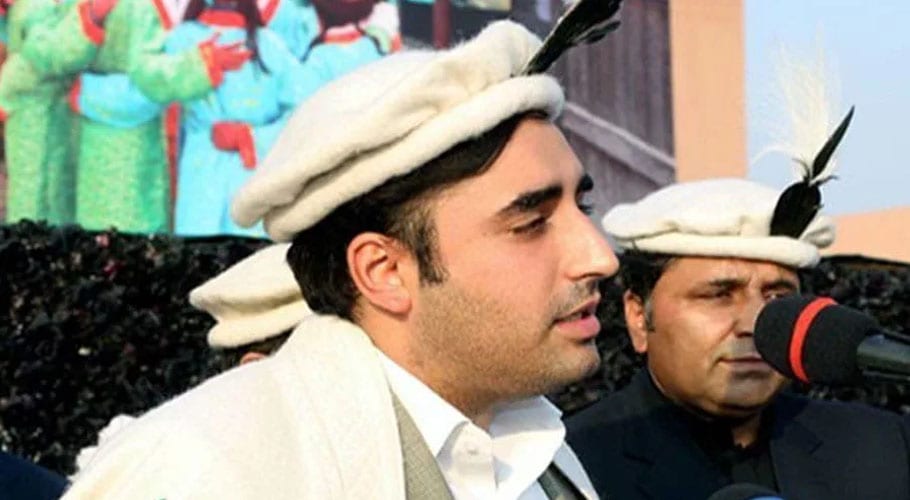 GILGIT: Chairman Pakistan Peoples Party Bilawal Bhutto Zardari has said that Gilgit-Baltistan province is part of our manifesto.
Addressing an election rally in Nagar district of Gilgit-Baltistan, Bilawal Bhutto Zardari said that Zulfiqar Ali Bhutto abolished FCR from here. He and Benazir Bhutto will complete the unfinished mission, the chairman said.
He said that the Zardari government had identified the province. The people of Gilgit-Baltistan and the PPP have a three-generation relationship, Bilawal asserted.
The PPP chairman added that November 15 is the test day of our struggle.  Bilawal Bhutto said that he would provide employment opportunities to the people of Gilgit-Baltistan," he further added.
"During the election, the government says it will give Gilgit-Baltistan an interim province. We have given the transitional province, go beyond that and work," Bilawal maintained.
Read more: COAS Bajwa reiterates Pakistan Army's resolve to guard LoC
On the other hand, Federal Minister for Communications and Pakistan Tehreek-e-Insaf (PTI) leader Murad Saeed had said that Bilawal Bhutto should know that provinces are not formed on a slip.