FPCCI donates Rs 20 million for PM's Corona Relief Fund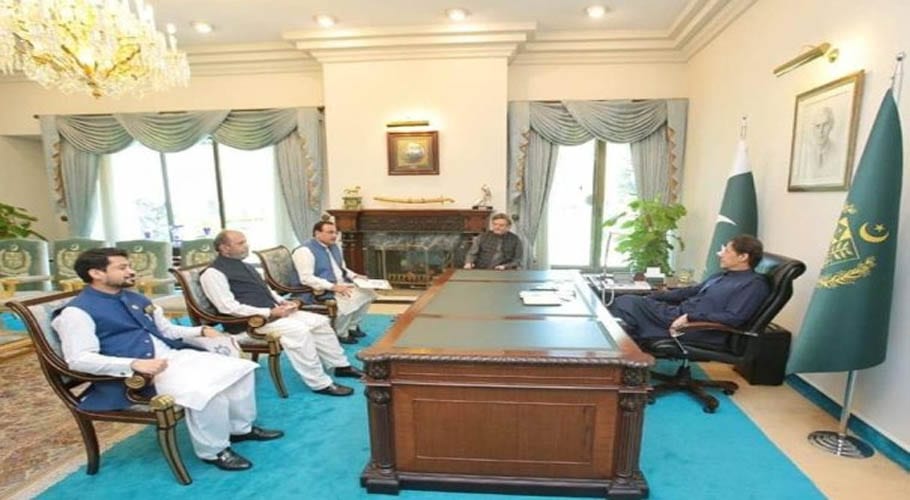 ISLAMABAD: Federation of Pakistan Chambers of Commerce & Industry (FPPCI) President Mian Anjum Nisar and other office bearers called on Prime Minister Imran Khan and presented a cheque worth 20 million for the PM's Corona Relief Fund.
On the occasion, the PM Khan lauded the donation of FPCCI and said that the government facilitated functioning of the industries during the COVID-19 epidemic, according to PM Office.
However, PM stressed that the industrialists should ensure implementation of precautionary STEPS by their employees.
The prime minister said that they would have to keep a balance between the economic activities and the precautionary steps against COVID-19.
On April 9, senior officials of Chinese companies had called on Prime Minister Imran Khan and donate Rs 5 million for PM's COVID-19 Relief Fund.
On April 5, the premium global smartphone brand, OPPO had announced to give Rs 6.2 million to the Prime Minister Corona Relief Fund.
Peshawar Zalmi Chairman, Javed Afridi and cricketer Azhar Ali have also announced to donate Rs 1 million and Rs 10 million respectively, for Prime Minister's corona relief fund.
Earlier, Prime Minister Imran Khan had urged the nation to generously donate in the PM's coronavirus epidemic Relief Fund set up to fight against the disease.
On a social media website, PM Imran had said this fund will be used to take care of all those who have been made impoverished by the lockdown due to epidemic.