Foreign consortium interested in setting up desalination plant in Karachi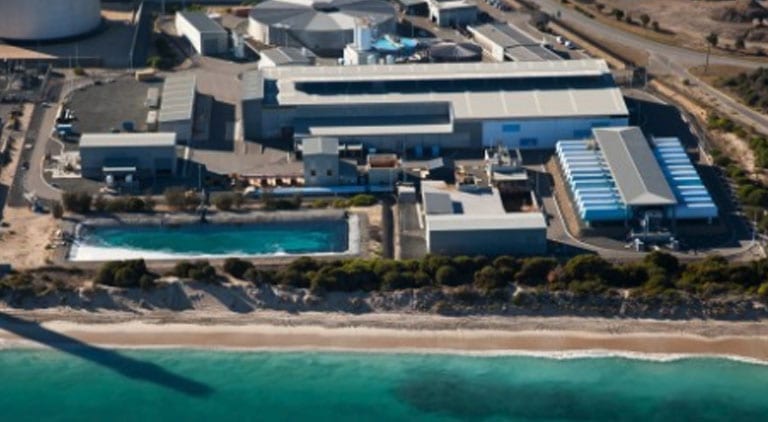 KARACHI: Sindh Chief Minister Syed Murad Ali Shah in order to address burning issues of water and transport problems in the city held two important meetings with an international consortium to find solutions.
The chief minister met with AWDICO, a consortium of British and French companies, and discussed the proposal of installation of water desalination plant. The company was represented by Annmarie Carberry, Jason Wright, Ashak Toufen, Alain Gottesman and others.
CM Sindh said that the provincial government was struggling to resolve water issue of the city, and the most urgent solution lies in seawater desalination
AWDICO presented offshore water desalination (OWD), saying that they have studies water requirement of the city, and that 265 MGD water could be supplied through a desalination plant.
They said that the AWDICO would provide three barges; each with 100,000 m3/day production capacity and total would come to 300,000 m3 per day. The assured that each phase would be completed within 18 months from signing of the contract date.
The company said that AWDIC would sign a 25-year agreement with the provincial government. The company would operate on Build, Own and Operate basis all the destination barges basis.
The chief minister directed Minister Local Government and Public-Private Partnership Unit to hold more meetings with AWDICO to work out water rates, and other requirements so that necessary decisions could be taken in time.
The chief minister also said that the provincial government would not be able to provide them electricity; therefore they would have to install their own solar power plant of at least 50MW.
The meeting with the company and the provincial government would continue for at least the next six days.