Five dead as jeep plunges into ravine in Mansehra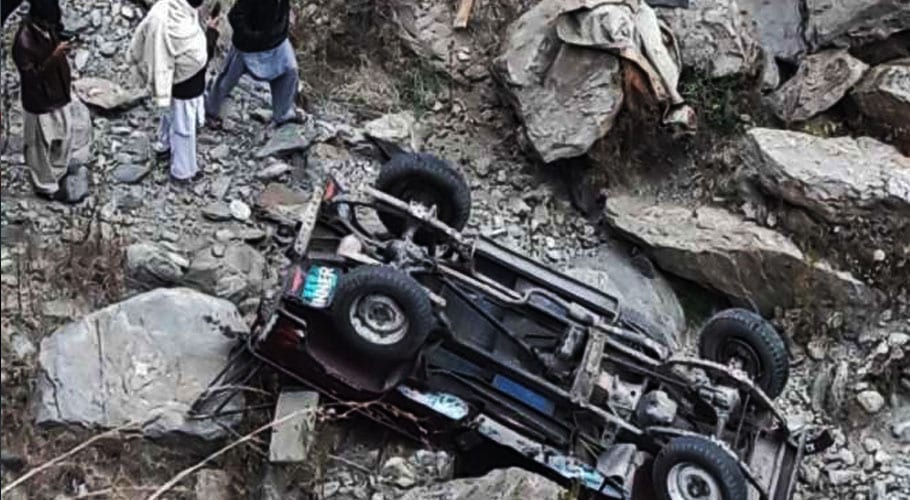 PESHAWAR: Four women drowned after a rickshaw fell into a stream in Dera Ismail Khan area, while five others died when a jeep fell in a ravine in Mansehra area of Khyber Pakhtunkhawa.
The unfortunate occurred in Jhangi are of D.I. Khan with the Peroki police station when ten people were riding a rickshaw to a wedding. Four people including two women, one child and the rickshaw's driver were rescued from the stream. Four women died in the incident while search is underway for the two remaining women.
In another incident, a jeep fell in a deep ravine in Banda Jalgi Mansehra. Five people including a woman were killed while four others were severely injured and were shifted to a nearby hospital.
The accident occurred when the driver lost control of the vehicle while taking a sharp turn. Local residents and police retrieved the injured and dead from the ravine. The jeep was coming from Dalbani and was headed to Shinkiyari when it met the unfortunate accident.
Road accidents are common in hilly and mountains due to lack of safety barriers and difficult terrain. Last month, Khyber Pakhtunkhwa Minister Shaukat Yousafzai escaped unhurt after one vehicle of his security squad went out of control and plunged into a deep ravine in Shangla district.
Two security officials received critical injuries in the incident. However, they were rescued and shifted to Mingora district headquarters hospital. The accident reportedly occurred due to construction work on the road.