Five arrested for assaulting mentally-challenged woman in Burewala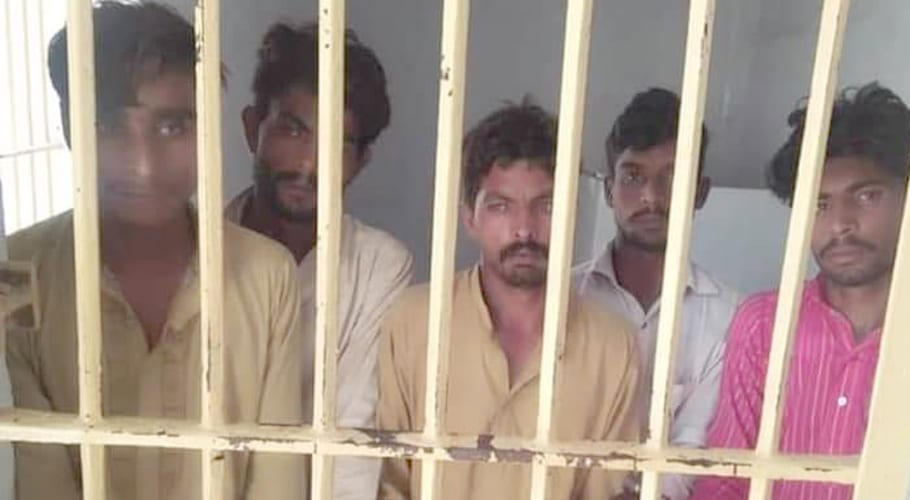 PUNJAB: Five suspects were arrested on Saturday for assaulting a mentally-challenged woman in the Burewala area of Punjab.
According to details, the incident took place within the jurisdiction of Burewala Police Station. A mentally-challenged woman who came from Faisalabad to visit at the shrine of Hazrat Baba Haji Sher Muhammad Dewan Chawali Mashaikh in the Sahoka area of Burewala, fell victim to gang rape.
Sources said five accused, residents of Chak No. 317, Mohammad Naeem Chawliana, Mohammad Siddique Chawliana, Mohammad Rashid, Zaheer Ahmad and Ali Raza Chawliana forcibly took her to an empty building of the Agriculture Department and kept on being abused.
Police rushed to the spot after the woman screamed and called the villagers for help while the accused left the woman naked and fled the scene, sources added.
Later, on the instructions of DPO Vehari Ehsanullah Chauhan, DSP Burewala Shamsuddin Khan arrested the five accused.
Earlier,Punjab police department had said more than 2500 rape cases reported in the province during the last eight months of the current year.
According to a report issued by the Punjab Police, the crime rate in Punjab increased by 14 percent in the province during the ongoing year as compared to the previous year.
More than 328, 00 rape cases were reported in different areas of the province during the last eight months, 

according to data compiled by the police department.
The report said more than 160 murder cases were reported from January 01 till August 10, while the robbery was reported 11,587 times in Punjab.
During the last eight months, 22 cases of ransom kidnapping and 2523  cases of rape were registered in the province. The report said that 132 cases of gang-rape were registered during the current year.