Firdous Naqvi apologises for criticising PM Imran Khan over gas crisis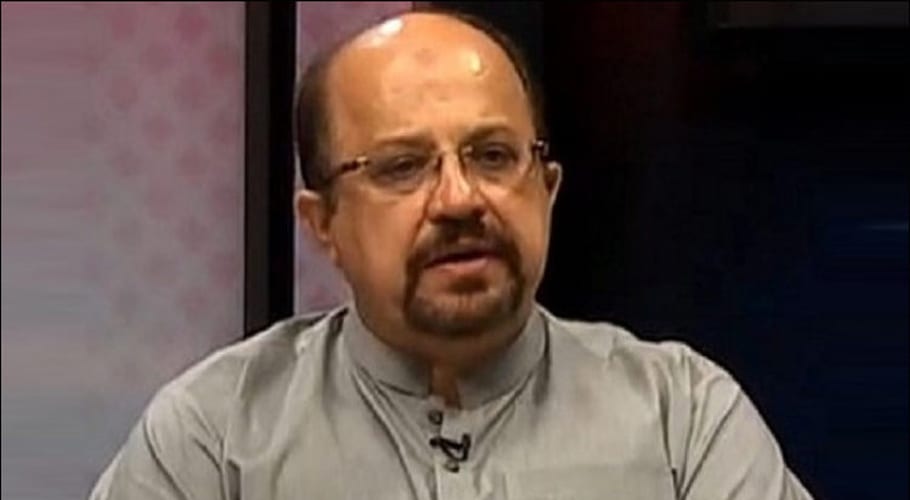 KARACHI: Pakistan Tehreek-e-Insaf (PTI) leader and Leader of the Opposition in the Sindh Assembly Firdous Shamim Naqvi has apologised after criticising Prime Minister Imran Khan about gas and electricity shortages in Karachi.
"I am not concerned whether the PTI government is in power, or the PML-N. The gas delivery in this city is not right. I will keep on creating noise," he said while speaking to media.
He said that the Energy Minister Omar Ayub and Special Assistant to Prime Minister on Petroleum Nadeem Babar should be ashamed for the crisis as two years have passed.
"The prime minister should listen, Omar Ayub should also listen and Nadeem Babar should also listen. I will make sure they feel ashamed," said Naqvi.
Later, Naqvi posted an apology on his Twitter account. "My intention was to say I am going to complain about the energy minister and SSGC to the PM," he wrote, adding that he later realised he was not able to convey that properly.
I would like to apologise to all INSAFIANS
My intention was to say I am going to complain about the energy minister and SSGC to the PM On hearing the recording words are not exactly conveying that.
My apologies to my leader. Who is the most committed & upright man I have met.

— Firdous Naqvi (@Fsnaqvi) September 18, 2020
On Saturday, a delegation led by opposition leader Firdous Shamim Naqvi accompanied by MPAs met with Managing Director Sui Southern Gas Commany (SSGC) to discuss the severe shortage of gas
MPA Shahzad Qureshi said the Defence Housing Authority the focal point of discussion as his constituency was recently facing massive shortages for the longest hours.
The Sui Southern Gas Company has earlier stated that the company was experiencing low pressure in gas supply to residential and commercial users. They stated that a gap of nearly 100mmcfd of gas shortage was felt due to low supply from gas fields.
The SSGC said that the supply from different gas fields was so low that it was very difficult for the company to supply gas to residential and commercial areas of the city. The gas supply company had said that their foremost priority were the residential units of the city.