Fiance Mahmood Chaudhry expresses love for Bakhtawar Bhutto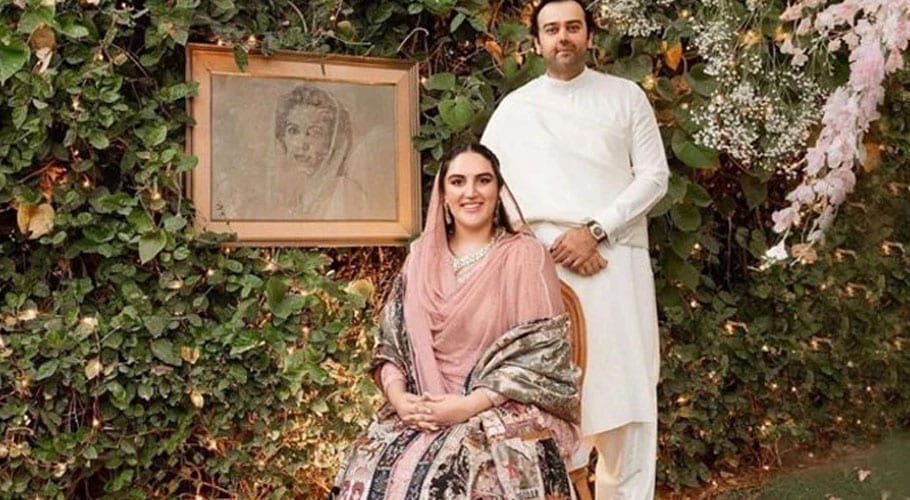 KARACHI: Former prime minister late Benazir Bhutto's eldest daughter Bakhtawar Bhutto's fiance Mahmood Chaudhry has shared his charming picture on social media.
Mahmood Chaudhry has posted a charming photo of his fiance Bakhtawar Bhutto Zardari on his official account on Instagram which was taken at Bilawal House Karachi.
View this post on Instagram
The above picture is of the engagement ceremony of Bakhtawar Bhutto and Mahmood Chaudhry. Bakhtawar Bhutto is seen wearing an attractive dress. Sharing a photo on Instagram, Mahmood Chaudhry wrote in the caption, "Spring flowers."
Read more: PPP clarifies misinformation on Bakhtawar Bhutto's fiance

This unique way of expressing love for Mahmood Chaudhry's Bakhtawar Bhutto seems was also appreciated by Instagram users.
On the other hand, Bakhtawar Bhutto Zardari shared the same post of Mahmood Chaudhry in her Instagram story and made an emoji with a 'smile'.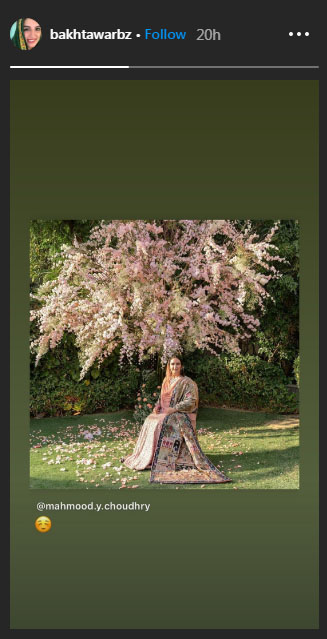 It may be recalled that the engagement of Bakhtawar Bhutto Zardari and Mahmood Chaudhry took place recently at Bilawal House Karachi on Friday. The engagement ceremony was attended by 100 to 150 guests. On this occasion, 
Moreover, former president Asif Ali Zardari had reached home from the hospital on the advice of doctors to attend the function while Bakhtawar's brother Bilawal Bhutto virtually attended the function as he was coronavirus infected.