FIA registers two cases for financial irregularities in PPL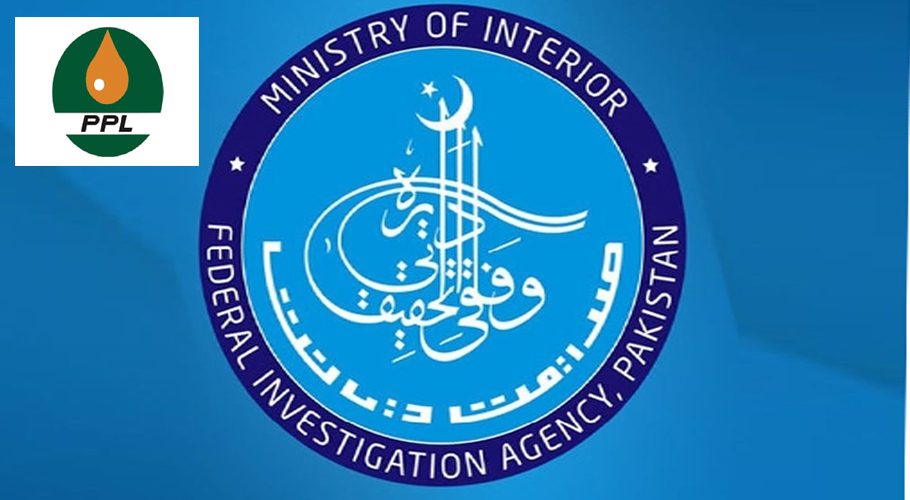 KARACHI: FIA has registered two cases for illegal recruitments, promotions and award of contracts in Pakistan Petroleum Limited (PPL), while acting director PPL and former GM Project have also been arrested.
According to the details, FIA Corporate Crime Circle Karachi has completed inquiry number 31/2018 and initially registered two cases 47/2022 and 48/2022 in this inquiry, two accused present Acting Director PPL Abid Ashfaq and former GM Project Ghulam Farooq has been arrested and has been shifted to jail on Thursday. While more than 14 accused have been named in the two cases registered in FIA, the investigation has been entrusted to Sub-Inspector Mehwish Iftikhar.
It should be noted that in the inquiry registered in 2018, the protagonists of this case are former managing director of PPL Wamiq Bukhari, director of M/s ZSPC Energy Zafar Ikram Shaikh, former general manager Fazal Hussain, but at the time of this FIA inquiry even before was registered, these accused had gone abroad and been living abroad for five years.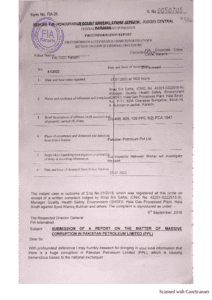 According to the case registered by FIA, between 2015 and 2018, senior officials in PPL caused a loss to the national exchequer in which 23 such persons were recruited to PPL on huge fees for which no advertisement was issued. And PPL did not need these recruitments at that time. Likewise, during this period, 41 officers were promoted to the next posts against the rules.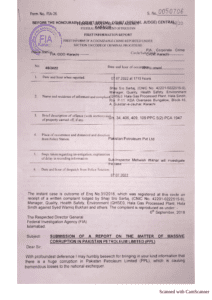 According to FIA, in 2015, PPL made a hydrocarbon discovery of 60 mmcfd at Gambat and a USD 13 crore contract was awarded to complete the project for which M/s SPEC was awarded to Energy DMCC, a company that had neither experience nor manpower, after the contract was awarded, the terms of the contract were changed to suit the company's convenience and before the contract was completed. 40.3 million USD was paid to the said company, after its transfer, the work on the contract also stopped and the project has not been completed yet.
FIA officials say that a separate money laundering investigation on the proceeds of financial irregularities will be conducted against M/S SPEC Energy Director Zafar Ikram Shaikh, but only after the approval of higher authorities regarding his arrest, the action plan will be adopted. FIA says that Zafar Ikram Shaikh is the real mastermind behind the financial irregularities in PPL contracts.
On the other hand, Faisal bin Ahmed, the spokesperson of PPL Sui Gas Field Officers Association, has strongly condemned the FIA ​​raid on PPL Head Office Karachi and strongly protested against the arrest of PPL officers and naming them in the case.