Federal govt decides to appoint Lt. General Asim Munir as new COAS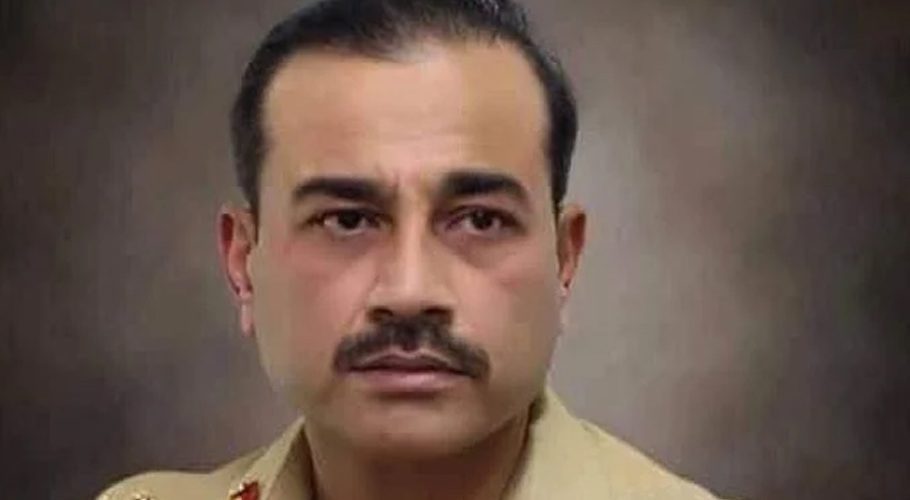 ISLAMABAD: The federal government has decided to appoint Lieutenant General Asim Munir as the new army chief of the country while General Sahir Shamshad Mirza as the chairman of the Joint Chiefs of Staff Committee.
Federal Minister for Information and Broadcasting Marriyum Aurangzeb in her message on the social networking site Twitter said that Prime Minister Shehbaz Sharif has decided to appoint Lt. Gen. Sahir Shamshad Mirza as the Chairman of the Joint Chiefs of Staff Committee using the constitutional authority.
وزیراعظم پاکستان محمد شہباز شریف نے آئینی اختیار استعمال کرتے ہوئے لیفٹنٹ جنرل ساحر شمشاد مرزا کو چئیرمین جوائنٹ چیفس آف سٹاف اور لیفٹنٹ جنرل سید عاصم منیر کو چیف آف دی آرمی سٹاف مقرر کرنے کا فیصلہ کیا ہے۔ اس بابت سمری صدر پاکستان کو ارسال کر دی گئی ہے۔

— Marriyum Aurangzeb (@Marriyum_A) November 24, 2022
The new COAS will take over from outgoing General Qamar Javed Bajwa, who retires on November 29 after a six-year term.
It should be noted that earlier in the ongoing session of the Federal Cabinet under the chairmanship of PM Shehbaz Sharif, tributes were paid to the federal ministers for the measures taken to help the victims during the floods.
Read more: Army Chief's appointment: Khawaja Asif meets PM Shehbaz Sharif
Meanwhile, Defense Minister Khawaja Asif said that the summary has been sent to President Dr Arif Alvi, adding that it is also a test for him if he will follow political advice or the constitutional and legal procedures.
ایڈوائس صدر علوی کے پاس چلی گئی ھے.اب عمران خان کا امتحان ھے وہ دفاع وطن کے ادارے کو مضبوط بنانا چاہتا ھے یا متنازعہ. صدر علوی کی بھی آزمائش ھے کے وہ سیاسی ایڈوائس پہ عمل کرینگےیاآئینی وقانونی ایڈوائس پہ. بحیثیت افواج کےسپریم کمانڈرادارے کو سیاسی تنازعات سےمحفوظ رکھنا انکا فرض ھے

— Khawaja M. Asif (@KhawajaMAsif) November 24, 2022
"As the Supreme Commander of the Armed Forces, it is his duty to protect the country from political conflicts," he said.
In a tweet, he said that it would now be a test for Pakistan Tehreek-e-Insaf (PTI) Chairman Imran Khan where he could either strengthen the institution responsible for defending the country or make it controversial.
Lt Gen Asim Munir
Lt Gen Asim Munir is the senior-most officer after outgoing Army Chief Qamar Javed Bajwa and is currently serving as Quartermaster General in the Pakistan Army.
He joined the service via the Officers Training School (OTS) program in Mangla and was commissioned into the 23rd Battalion of the Frontier Force Regiment.
He commanded troops in the Force Command Northern Areas as a brigadier under COAS Bajwa, who was then Commander X Corps. He was appointed DG of the Military Intelligence in early 2017 and then ISI Director General in October 2018.
Lt Gen Asim Munir is the recipient of the Sword of Honour from the 17th course of the Officers Training School in Mangla. Also, he is the recipient of the Hilal-i-Imtiaz.
However, his retirement is due on November 27.