Farhad is not toxic, he's very confused: Feroze Khan on his character from 'Khuda Aur Mohabbat'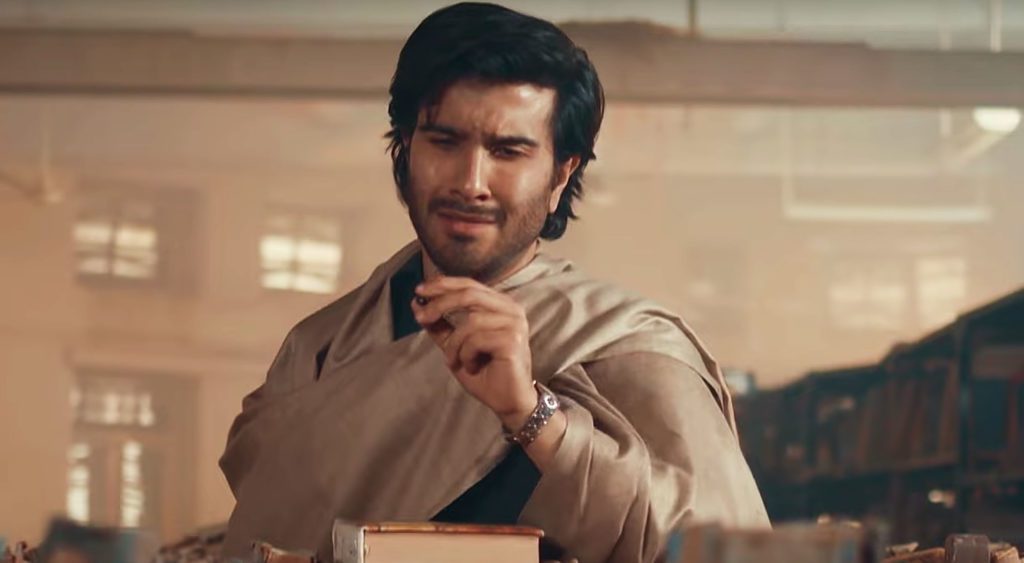 Actor Feroze Khan, who essays the role of Farhad in the ongoing drama 'Khuda Aur Mohabbat 3', has defended his character saying that he is not a toxic person.
Feroze Khan recently gave an interview to Galaxy Lollywood and discussed many things including how his portrayal in Khuda Aur Mohabbat is being assumed as toxic.
"Khuda Aur Mohabbat 3 is for those who have an understanding of Farhad's character. It is fine if some people are disliking it because those who are hating have their own views," he revealed. He further shared that probably, those who disliked Farhad have not understood Farhad's feelings. "Farhad happened to be a very innocent guy who got very confused with Mahi's attitude towards him," he said while defending his portrayal.
Read more: Five times when 'Khuda Aur Mohabbat' romanticized harassment
When the interviewer asked about Farhad being a stalker and misunderstanding Mahi's kindness and forcing his love on her, to which the actor shared that there are many in the society who take 'no' as a challenge rather than an answer but Farhad never craved for the girl's attention and just fell in love with how Mahi treated him at her friend's wedding. "There is nothing toxic about Farhad," he added further.
He further defended Farhad by saying that it was Farhad who was being stalked by Mahi first, and she gave him that importance, that eye contact, and then further showed him that she trusts him by sharing a secret. "All this made Farhad think that Mahi is showing interest in him which made him feel and assume a connection between the two." he further claimed.
According to the Ishqiya actor, it was Mahi's behavior that made Farhad stubborn. Feroze Khan did not bother explaining Farhad's toxic traits in detail or offering a genuine reason behind anything he does. On the other hand, he maintained that his primary focus was on the love and recognition his drama has been receiving.  
Khan also asserted that he has never found any of his characters leaving a bad influence on society. "They (his characters) always had a deep message at the end and he himself had learned a lot from his negative characters."