Environmental pollution is major issue of Pakistan: PM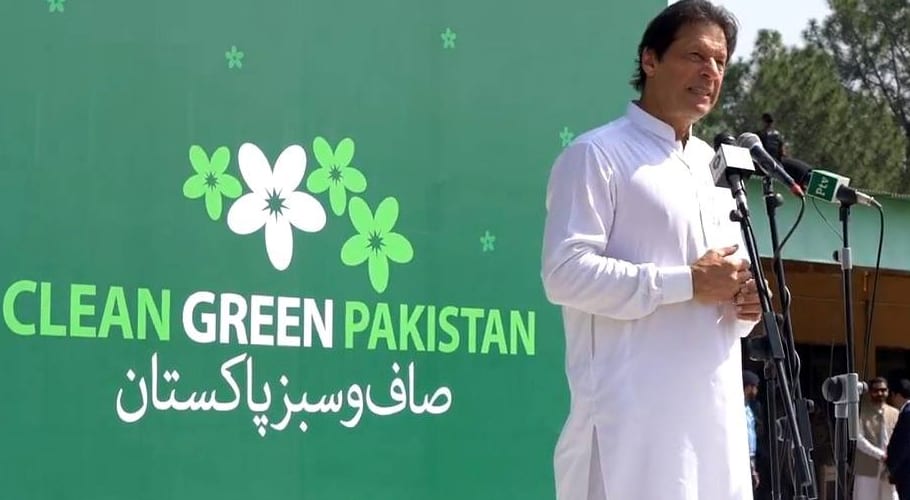 ISLAMABAD: Prime Minister Imran Khan has said that one of the major issues of this country was environmental pollution.
The prime minister addressed the ceremony while launching the ceremony of the Clean Green Pakistan Index, he blamed the deforestation in causing the pollution.
He said that environmental pollution was a silent killer and resulted in several respiratory diseases among people.
Imran Khan said, "You always have to think ahead of time. Although we have taken the initiative of launching clean and green Pakistan the government alone cannot do everything and we need the support of our student community."
Read more: PM to chair PTI's parliamentary party meeting today
He said, "Around 70 percent of trees were cut down in Lahore in the past few years which resulted in pollution. In Khyber Pakhtunkhawa, we planted one billion trees in the last five years and we plan to replicate that model in the rest of the country."
He added, "Lahore's water and environment used to be very clean around three decades back but now it is highly toxic to breathe in Lahore's air."
He further added, "The pollution level has increased significantly leading to many respiratory diseases especially among children and elderly people."
Also read: PM to chair PTI's parliamentary party meeting today
The prime minister highlighted India in terming an example of pollution by saying that there was a time when we used to give an example of Delhi while talking about air pollution but unfortunately, Lahore was now competing with Delhi in terms of air pollution.
He said, "Pakistan is among the top ten countries in the world in terms of natural resources and it will become a top tourist destination if these resources are utilized properly."
Imran Khan had launched the country's first-ever barometer to measure green character and cleanliness of the country's cities called Clean Green Pakistan Index today.
The barometer aims at improving overall green and clean outlooks of the Pakistani cities by kicking off a competition among them on various indicators including public access to clean drinking water, safe sanitation, effective solid waste management, and tree plantation.