Eight killed in Jacobabad tribal feud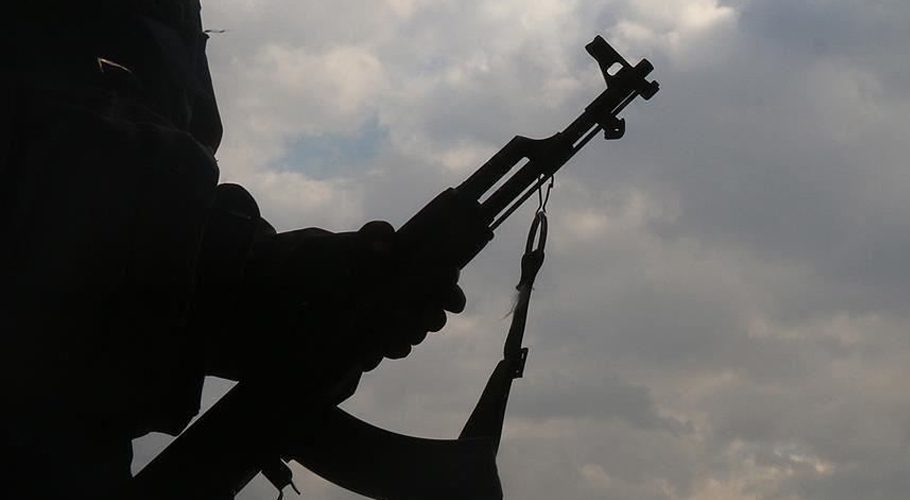 JACOBABAD: At least eight people including a woman and children were shot dead on Saturday during an armed clash in Jacobabad.
Police said multiple shootings were reported in village Kalu Katohar in the limits of PS Punhun Bhatti, Jacoababd. The cause of the firing is said to be enmity between two tribes.
Heavy contingents of police reached the area to control the worsening situation as panic gripped the area. Police collected evidence and started investigation into the matter.
Earlier on Thursday, six people were killed and 12 were injured in a violent clash in Shikarpur over a 'honour killing' dispute.
The clash took place among two groups of the Jatoi clan in the limits of the Rustam Police Station. The two groups traded fire, leaving six people dead and a dozen injured.
The gunfire continued for a long time, causing fear and panic in the area before police intervened to end the violence.
SSP Shikarpur Kamran Nawaz later said he situation was under control after police arrived in the area. The injured were shifted to the Lakhi Ghulam Shah, Khanpur and Shikarpur hospitals for treatment.
In another incident two bodies including a toddler have been recovered in Jacobabad. Reports said the body of a three-year-old girl, identified as Tayyaba, d/o Wazeer Korai, was recovered from a drain in ADC Colony, Jacobabad.
People shifted the body to a hospital. The residents started a protest against the Jacobabad Municipal Corporation and demanded registration of an FIR due criminal negligence.
In another incident of similar nature, the body of a transgender, identified as Anil Kumar, was recovered from his house in Sharif Colony of Jacobabad.
The police shifted the body to JIMS for medico-legal formalities, suspecting that unidentified assailants had shot the victim dead and escaped from the spot.