ECP accepts PML-N's application, orders recount in NA-249 by-polls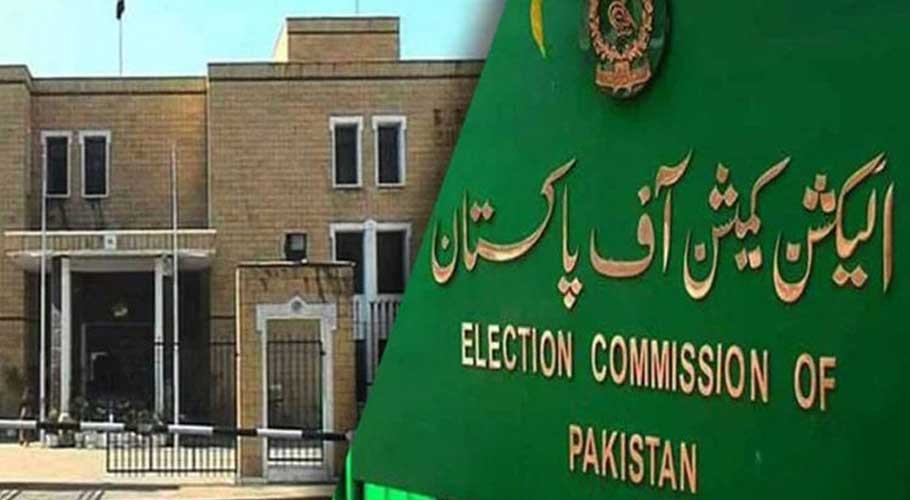 ISLAMABAD: The Election Commission of Pakistan (ECP) today (Tuesday) accepted PML-N leader Miftah Ismail's request for a recount in the NA-249 Karachi by-election and ordered recounting on May 6.
The ECP, in a statement, directed all leaders of political parties who had contested the by-election to reach the office of Returning Officer (RO) at 9:00am on May 6 where the recounting would be held. The ECP reserved its verdict on the application earlier today.
A four-member bench headed by the CEC heard Ismail's request for a recount, in which Latif Khosa from PPP and Salman Akram Raja from PML-N argued.
During the hearing, PML-N lawyer Salman Akram Raja said, "At 167 polling stations, Form 45 was not signed by any polling agent. Not a single Form 46 has been issued to us and none of them were signed."
On the other hand, PPP lawyer Latif Khosa argued that no complaint was lodged with the RO or the Election Commission during or after the polling and the RO is not bound to accept the recount request.
"They didn't provide evidence and just said that there are doubts," he said. Khosa said this application is absolutely "unjustified." Later, after the arguments of both parties were concluded, the Election Commission reserved its decision.
PML-N President Shehbaz Sharif welcomed the move and said the "narrow difference in votes necessitated this in the interest of transparency". "Credibility of vote is a sure foundation of democracy," he added.
The PPP bagged victory in the NA-249 Karachi by-election held on April 29, defeating the PML-N contender by 683 votes. The PML-N and the PTI had cried foul and subsequently rejected the results. The ECP had accepted Ismail's application for a recount on Saturday.