Karachi professor included among world's best research scientists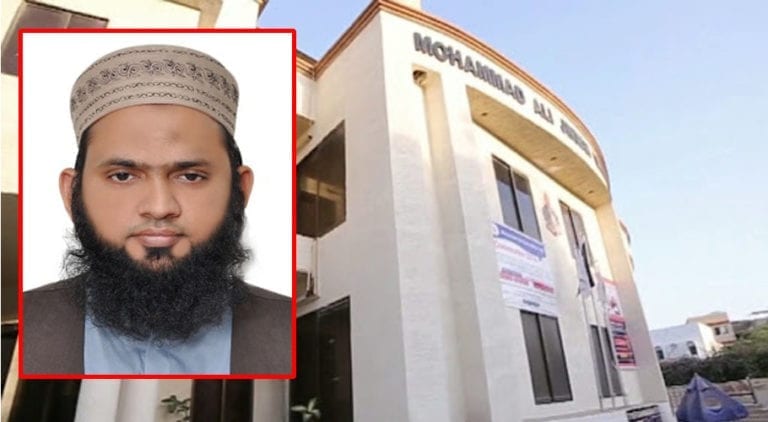 KARACHI: A professor from Karachi has made it to a list of the world's top two percent scientists compiled by renowned Stanford University.
The United States-based university has recently released a list representing the top two percent of the most-cited research scientists in multiple disciplines. The list comprises around 160,000 persons.
The list published by Stanford University Global, USA recently includes the names of 81 research scholars from Pakistan. The list was compiled by Stanford Global following a survey conducted by the university, which was based on data collected from up to 2019 research papers published by research scholars
Dr Kashif Ishaque, head of the Department of Electrical and Computer Engineering at Muhammad Ali Jinnah University, is also included in the list.
It is worth mentioning here that Dr Kashif Ishaque is the only research scientist from Pakistan in the field of Electrical and Electronics Engineering whose name has been included in this list.
Dr Kashif Ishaque had earlier been given number one rank in the Directory of Productive Scientists published by Pakistan Council of Science and Technology (PCST) in Engineering Science and Technology in 2017.  He was also awarded the Research Productive Award (RPA) by PCST.
Another research scientist Prof Dr Muhammad Aamir, Associate Dean Faculty of Electrical and Computer Engineering and Chairman Telecommunication Engineering Department at Sir Syed University of Engineering & Technology (SSUET) has been included in the list of top scientists.
Dr Muhammad Aamir has authored and co-authored around 50 research papers and book chapters published in various journals, books and conferences of international repute. He was awarded with a grant by the Ministry of Education Spain to teach at the University of Malaga.
During his PhD studies at Mehran University of Engineering & Technology, he accomplished his research work at the University of Malaga under Erasmus Mundus Scholarship.
He is also HEC approved supervisor for PhD candidates in Pakistan. He is a life member of Pakistan Engineering Council and professional member of IEEE (USA) for last twelve years.