Double drop test success for ExoMars mission parachutes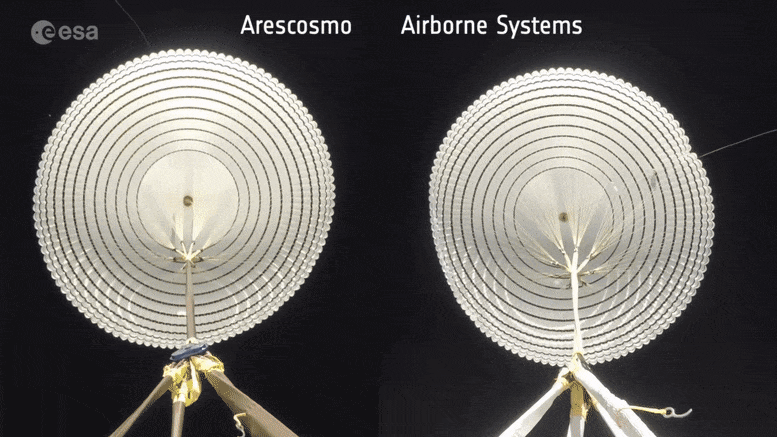 WASHINGTON: Double Drop Test Success for ExoMars Mission Parachutes
The largest parachute set to fly on Mars has completed its first successful high-altitude drop test, a critical milestone for ensuring the ExoMars mission is on track for launch in 2022. Both the first and second stage parachutes have now successfully flown this year.
A pair of high-altitude drop tests took place in Oregon on November 21 and December 3 as part of the ongoing parachute testing to ensure the safe delivery of the ExoMars Rosalind Franklin rover and Kazachok lander to the surface of Mars in June 2023. The 35 m wide subsonic parachute – the largest ever to fly on Mars – was the focus of the latest campaign.
Read more: NASA probe enters sun's atmosphere for first time

One parachute was manufactured by European company Arescosmo, with the back-up provided by US-based Airborne Systems.
"Both parachutes deployed and flew beautifully," says Thierry Blancquaert, ESA Exomars program team leader. "We maximized the lessons learned from all previous tests and with this double success following the impressive first stage parachute deployment earlier this year, we're really on the road to launch. We have demonstrated we have two parachutes to fly to Mars."