Disputes dragging South Asia back into poverty: Gen Bajwa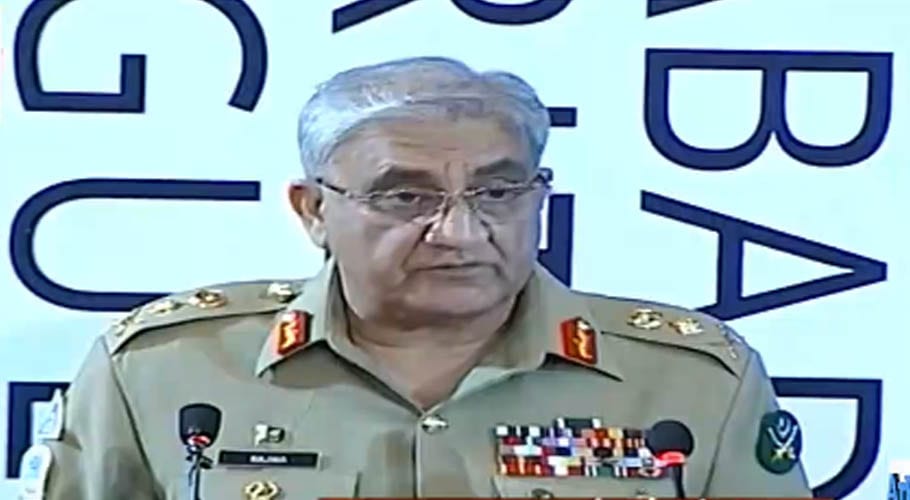 ISLAMABAD: Chief of Army Staff General Qamar Javed Bajwa has said Pakistan is ready to resolve all outstanding disputes with its neighbours through dialogue in a dignified and peaceful manner but "unsettled disputes" were dragging South Asia back to poverty and underdevelopment.
Addressing a ceremony at Islamabad Security Dialogue, the army chief stressed that this choice is deliberate and based on rationality, and not as a result of any pressure.   "We feel it is time to bury the past and move forward," he said. "Our neighbour will have to create a conducive environment, particularly in occupied Kashmir."
He said that national security is now more than just protection from internal and external threats and includes development and human security as well. He said national security is not solely a function of the armed forces alone and has become an "all-encompassing notion".
General Bajwa said it is time that synergies are created in South Asia through connectivity, peaceful coexistence and resource sharing to fight hunger, illiteracy and disease instead of fighting each other. He said despite being an impoverished region, we end up spending a lot of money on defense which naturally comes at the expense of human development.
He said Pakistan is one of the few countries which despite rising security challenges has resisted the temptation of involving itself in an arms race. He said Pakistan's development expenditure has rather reduced instead of increasing which is not an easy undertaking in a hostile and unstable neighbourhood.
Gen Bajwa said Pakistan, like other countries of the region, is facing "multidimensional challenges" that it cannot handle single-handedly, and requires a multilateral global and regional approach to defeat them.
READ MORE: National security encompasses food security, climate change: PM
The army chief said it is regrettable to acknowledge that despite a lot of human population in South Asia, it is still the "least integrated" region when it comes to important issues such as water, trade, infrastructure, and energy cooperation. He said as a result of these unsettled disputes, countries end up spending a huge chunk of financial resources on defence at the expense of human development.
Gen Bajwa said the main objective was to portray Pakistan's image on the global stage as a peace-loving nation. "We have learned from the past and are willing to move ahead in the future," he said, adding that it is contingent on reciprocity. The army chief said the world recognises Pakistan as an important country due to its geostrategic location that acts as a conduit between regional economies.
Gen Bajwa praised Pakistan's "robust role" in the Afghan peace process, adding that it was reflective of Islamabad's understanding of its moral responsibilities.
He said it was due to efforts by Pakistan that a historic deal between the Taliban and the US was reached last year and led to the intra-Afghan dialogue. He vowed said Pakistan will provide support for the Afghan peace process and has taken steps to connect Kabul with other countries.