DG schools issues advisory for parents amid COVID-19 surge in Sindh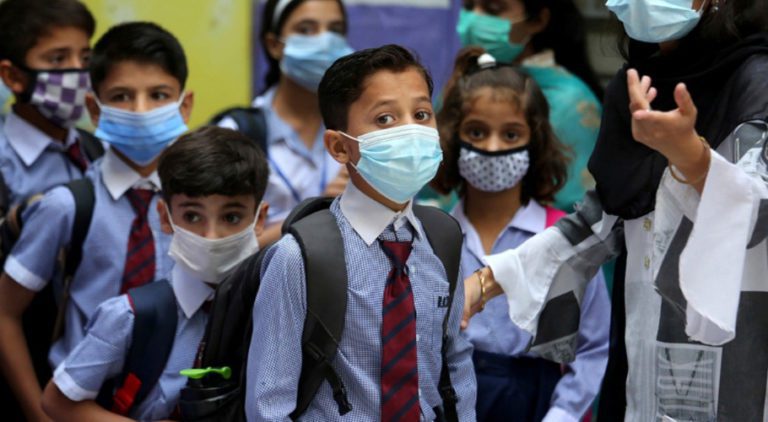 KARACHI: Amid the rising number of COVID-19 cases, the Sindh Education Department Tuesday issued an advisory for parents, asking them not to take their children to weddings and public places as the government intends to keep schools open.
In the advisory, Director-General Schools Dr Mansoob Hussain Siddiqui noted that the new coronavirus variant is spreading rapidly in the country, especially in Karachi, where the rate of positivity has reached 40%.
"Its victims are children, in particular," it noted, asking parents to act upon the suggestions to protect their kids from this disease.
The statement also mentioned the government's intention to keep educational institutions open so that education may continue without suspension to save the precious time of the students.
The advisory maintained that parents, as primary caregivers, must ensure that their children take the necessary precautions to save themselves from COVID-19 and its spread.
Read more: Pakistan conducts 'successful' trial of Chinese herbal medicine for COVID-19
It is pertinent to mention that the government is mulling to close schools for children under 12 years of age and impose strict restrictions in cities where the positivity is high.
A decision to this effect will be announced soon after consultation is completed with all the stakeholders.