DG ISPR terms Hasil Bizenjo's implications 'unfounded'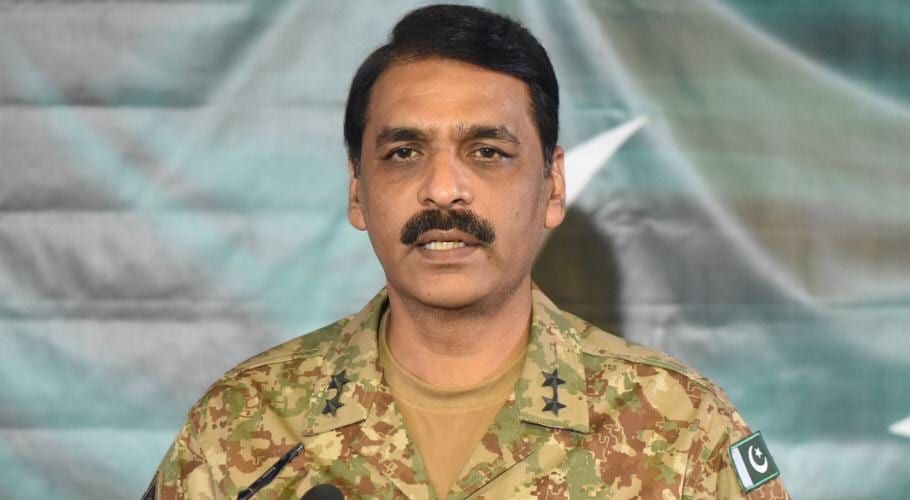 RAWALPINDI: Inter-Services Public Relations (ISPR) Director General Major General Asif Ghafoor on Friday termed Senator Hasil Bizenjo's implications as "unfounded".
DG ISPR dismissed the allegations, he tweeted:
Remarks by Senator Mir Hasil Bizenjo implicating head of national premier institution are unfounded. The tendency to bring entire democratic process into disrepute for petty political gains doesn't serve democracy.

— DG ISPR (@OfficialDGISPR) August 1, 2019
On Thursday, Senator Bizenjo suffered an unexpected defeat against Senate Chairperson Sanjrani. He responded to a reporter about the reason behind his failure that the 14 opposition senators who voted against the joint opposition's no-trust motion were "ISI DG Lt Gen Faiz Hameed's men".
He clearly mentioned that ISI Chief's "people" were behind the opposition's failure.
He later tweeted:
Today marks the darkest day of Pakistan democratic era. Whether Govt. or Opposition benches, it is a loss for everyone who believe in democratic struggle. This unprecedented step of horse trading will haunt you and us, equally.

— Hasil Bizenjo (@hasilbizenjo) August 1, 2019
The resolution was scheduled earlier by leader of the opposition in the Senate Raja Zafarul Haq.
100 senators attended the session in the Upper House. 50 senators cast their votes in favour of the motion while 45 against it and five votes were rejected.
The opposition's resolution to move the no-confidence motion against the Senate chairman was passed with 64 senators voting in its favour.
On the other hand, Senate Deputy Chairman Salim Mandviwalla also survived no-confidence motion submitted by the government. 32 votes were casted in favour of the resolution. The votes required for the resolution to be adopted were 53. Therefore, the resolution was rejected.
The opposition's Rehbar Committee nominated Mir Hasil Bizenjo as its candidate to replace Sanjrani.
It is for the first time in the history of Pakistan that a no-confidence motion has been submitted against the senate chairman.