Dengue virus claims another life in Rawalpindi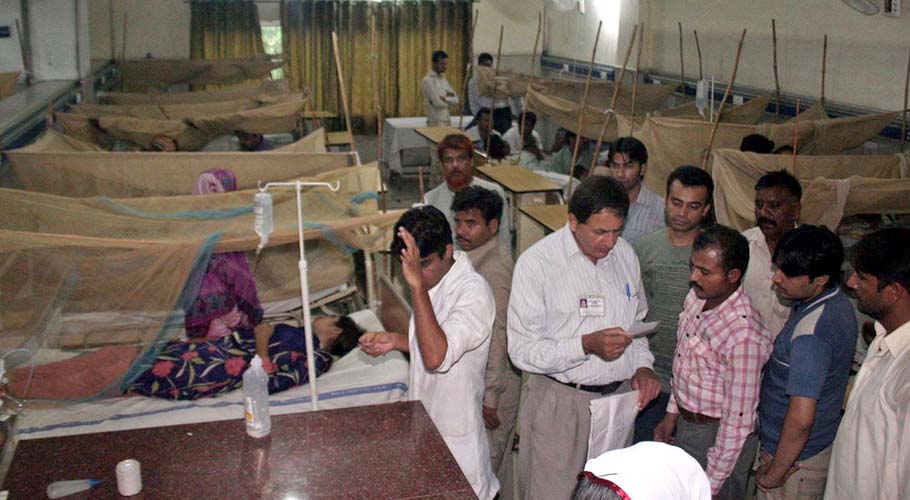 RAWALPINDI: Dengue virus on Wednesday claimed another life at the Benazir Bhutto Hospital in Rawalpindi.
The victim was identified as Attia, a 38-year-old, a resident of the Ghori Town who was admitted to the hospital four days ago after medical tests proved that she was dengue-positive.
The death of Attia has raised the death toll from the deadly disease to 78 in Rawalpindi this year. 
Read also: More than 19000 dengue cases treated: Zafar Mirza
A detailed report of the epidemic hit has been forwarded to the Punjab Government. The dengue outbreak has affected 1499 patients in Rawalpindi.
Recommended precautionary measures of dengue include being cautious of mosquitoes during dawn and sunset hours, elimination of stagnant water and breeding sites, using mosquito lotion, ensuring good hygiene during food preparations, disposing of food safely and avoiding non-essential visits to hospitals.