Delicious melt-in-your-mouth Gulab Jamuns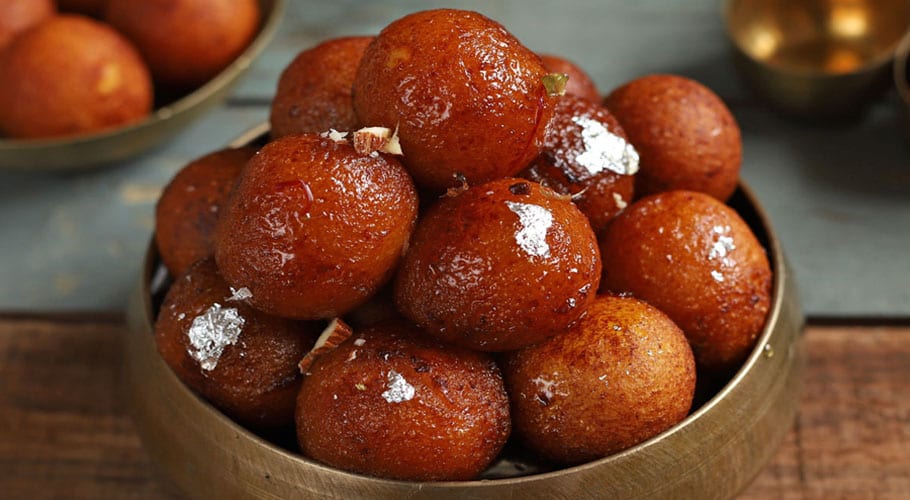 Gulab Jamun is one of Pakistan's most popular sweet. Dipped in a rose-cardamom flavored sugar syrup, Gulab Jamun is 

made of dried milk

(khoya) and

deep-fried
Be it in parties, weddings, or on Eid, these soft sugar syrup-soaked balls happen to be one of the desserts served after meals. MM news sorted out one of the best places for you to get a delicious melt-in-mouth gulab jamun:
Qasr-e-Shireen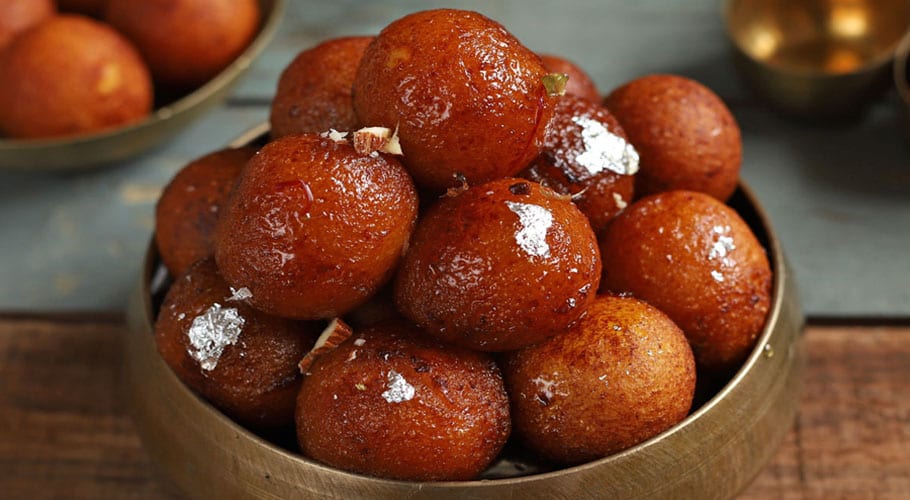 Situated at Khayaban-e-Jami DHA, Qasr-e-Shireen serves probably one of the best gulab jamuns in town. This bakery's hottest selling item is the gulab jamun served warm and prepared in desi ghee. 
The place traditionally makes the dessert with dried khoya. The makers advise not to refrigerate the delicious brown balls. It's different from other sweets as it is soft in texture and a treat for all. Qasr-e-Shireen sells its Gulab Jamun at Rs. 760 per kg.
Kashif Bakery
Kashif Bakery shares with us that khoya made from cow milk provides the best taste of Gulab Jamun.
Situated at Anda Mor Road, Shadman Town Sector, this bakery leaves no lumps in making perfect Jamuns. Kashif bakers Gulab Jamun at Rs. 600 per kg.
Dehlvi sweets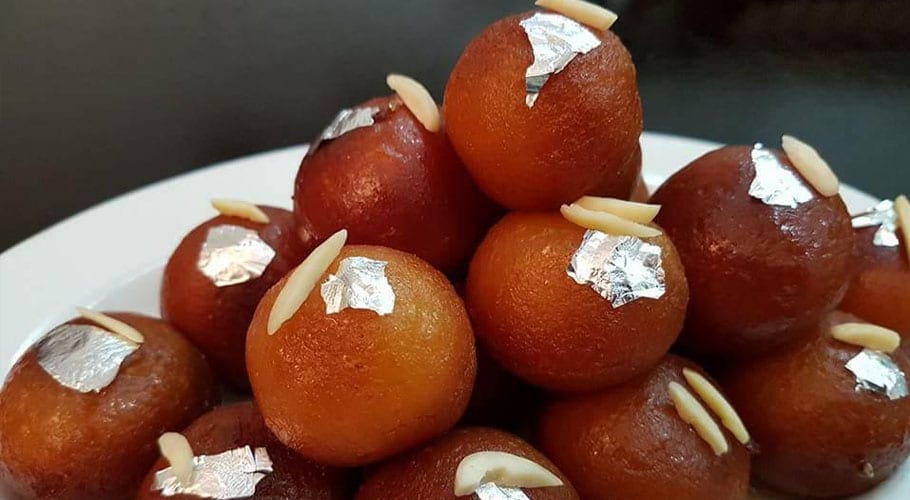 This bakery tells how most of the costumers Gulab Jamuns more than any other sweet. The khoya which Dehlvi sweets prepare the sweetmeat is specially made for the Gulab Jamuns making theme even more delicious. 
The key to juicy gulab jamuns is how well they are soaked in the 'sheera'. Most people like it warm and juicy. This bakery sells Gulab Jamun at Rs. 600 per kg.