Death toll from coronavirus in Pakistan crosses 3,000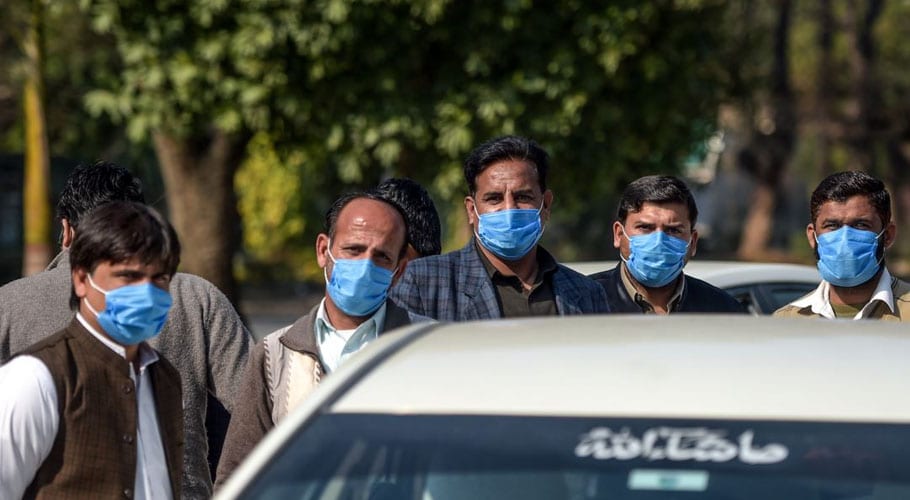 LAHORE: The number of confirmed coronavirus cases in Pakistan has surged to 160,118, while the death toll stands has reached 3,093.
According to the National Command and Control Center (NCOC), more than 5,358 cases of coronavirus were reported in the last 24 hours while 118 people succumbed to the disease in a day.
As per reports, as many as 59,215 patients have recovered from the disease, while the country is still witnessing a consistent rise in the COVID-19 cases.
This includes 60,138  cases in Punjab and 59,983 in Sindh. Both the largest provinces have surpassed the 50,000 marks although the recovery rate in Sindh is higher in Punjab which implies that the province has few active cases.
There are 19,613 cases in Khyber Pakhtunkhwa, 8,794 in Balochistan, 9,637 in Islamabad, 1,213 in Gilgit-Baltistan, and 740 in Azad Kashmir.
The total death toll from the virus stands at 3,093. Out of a total of total deaths, Khyber Pakhtunkhwa has reported 731 deaths, Sindh 886, Balochistan 85, Gilgit-Baltistan 17, Punjab 1,149, Azad Kashmir 13 and Islamabad Capital Territory has reported 90 deaths.
Around 21 percent of the cases have foreign travel history while 79 percent of the cases are reported to be locally transmitted.