Crude oil being smuggled from tankers in Sindh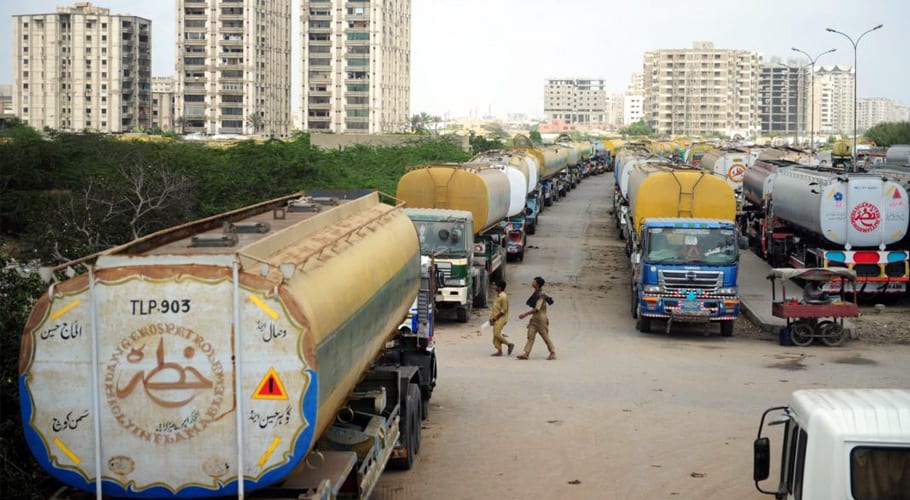 KARACHI: The oil mafia has been involved in stealing crude oil from Golarchi in Sindh where vast deposits of the resource are drilled.
According to sources, the truck drivers who deliver the oil smuggle it to the mafia before the government's depot. In Dhabeji area of district Thatta, a man named Mushtaq Pathan who dresses in a police uniform have already set up a regular depot for crude oil for tankers coming from Badin.
The smuggling of oil is carried out in a very technical manner as the employees, officers, and contractors of the oil company are also involved in the act.
The depot operators also have the support of Dhabeji police.
The oil is stolen from the tankers with the connivance of the drivers. Sources revealed that Mushtaq Pathan steals crude oil easily as the tanker's seal is lightly sealed, while the higher concerned authorities remain unaware of it.
The oil tankers brought from Badin to Karachi are only checked if  they are sealed or unsealed, and the mafia takes full advantage of it. The smugglers steal the oil, seal the opening of tankers again and send it to the designated place.