COVID-19: Sindh reports 18 new deaths, tally reaches 218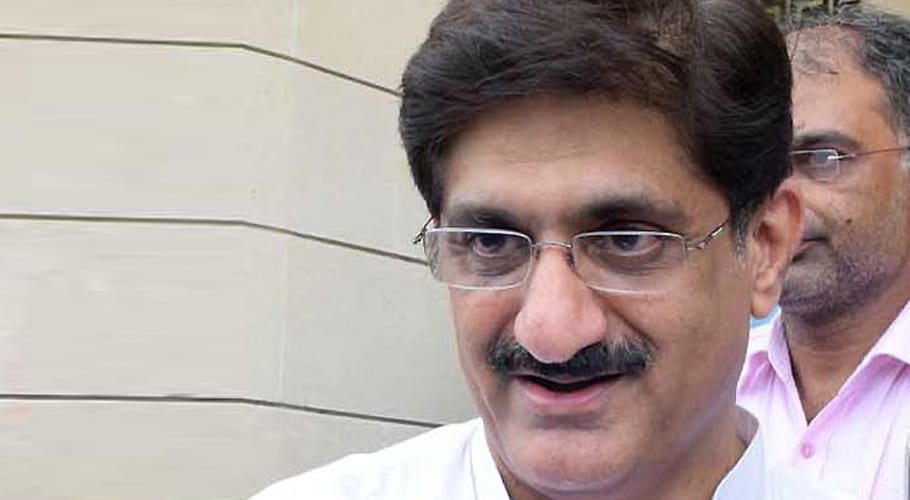 KARACHI: Sindh Chief Minister Murad Ali Shah has announced the death of 18 more people due to COVID-19, which is the highest number of deaths reported in a single day. 
In his daily update regarding COVID-19, the CM said in the past 24 hours, the province conducted 4064 tests, out of which 593 people tested positive for COVID-19.
The chief minister said the total number of tests conducted so far are 99117, out of which 12610 have come out positive.
"Out of the total cases today, 412 cases were reported from Karachi," CM Shah added.
The CM also announced that 18 more people lost their battle to COVID-19 in the past 24 hours. The death toll in Sindh has now jumped to 218.
The nationwide tally of COVID-19 patients in Pakistan stands at 32,081 with 706 deaths in the country.
According to the National Command and Control Center (NCOC), more than 1,140 cases of coronavirus were reported while 39 people succumbed to the disease in the last 24 hours.
Earlier on Monday, the World Health Organisation's (WHO) Office for the Coordination of Humanitarian Affairs (OCHA) warned Pakistan about the alarming increase in COVID-19 cases.
WHO had already warned that the number of estimated coronavirus cases in Pakistan can rise to an estimated 200,000 by mid-July if "effective interventions" are not taken.
Pakistan earlier on Saturday began easing the month-long lockdown despite a steady rise in the number of the coronavirus cases.