Commissioner orders Karachi Gymkhana to stop illegal construction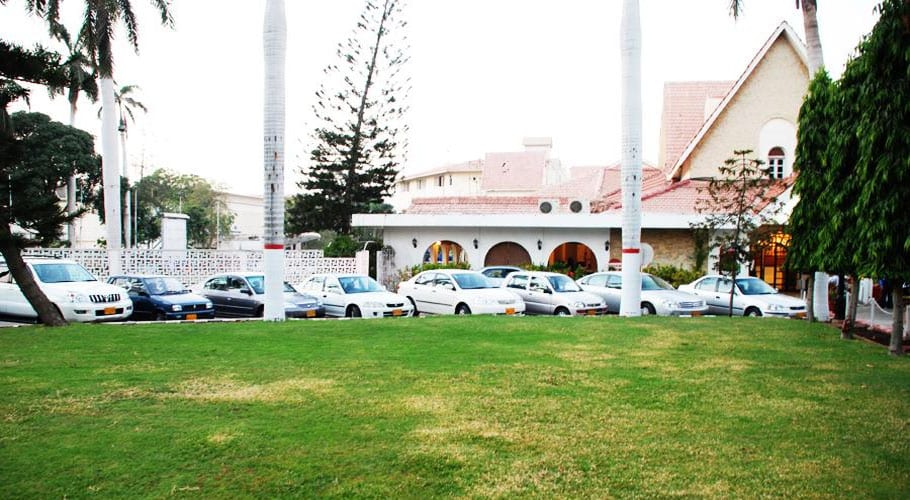 KARACHI: In accordance with directives of the Supreme Court of Pakistan, Karachi Commissioner has sent a notice over illegal construction on the premises of the Karachi Gymkhana.
Karachi Commissioner Iftikhar Shalwani has instructed Karachi Gymkhana President to halt all construction work immediately. The commissioner said the construction is in violation of building rules and regulations regarding heritage sites.
The commissioner warned that legal action will be taken in accordance with the law if the construction is not stopped forthwith. The deputy commissioner has also been instructed to stop all illegal construction at the Gymkhana.
Earlier on Monday, the Supreme Court bench headed by Chief Justice of Pakistan Gulzar Ahmed had granted a stay order against constructions on the premises of Karachi Gymkhana by suspending an order issued earlier by the Sindh High Court.
The SHC had allowed the gymkhana to continue construction work and restrained the commissioner and other authorities from intervening. The SHC order was challenged in the apex court.
READ MORE: SC orders removal of all billboards across Karachi
Sindh advocate general and the Karachi commissioner informed the Supreme Court bench that Karachi Gymkhana was included in the list of heritage sites and under the law, no new constructions could be carried out on its premises.
The Supreme Court has directed the officials to remove all the billboards and signboards from the city which were causing accidents and injured during the recent rainfall.
During the hearing, Chief Justice of Pakistan Gulzar Ahmer has asked Commissioner Karachi to submit a report on the matter. "The entire city is full of billboards," said the judge, adding that they can cause severe damage. "There are so many billboards that airflow has been restricted. This is a violation of the law," said the CJP.
The commissioner Karachi then told the court that people have erected billboards on private property and that hundreds of billboards were removed over the last four years. The court directed the officials to remove all the billboards and signboards from the city which has been placed in violation of building codes.