CNG association demands filling service to stay available 24/7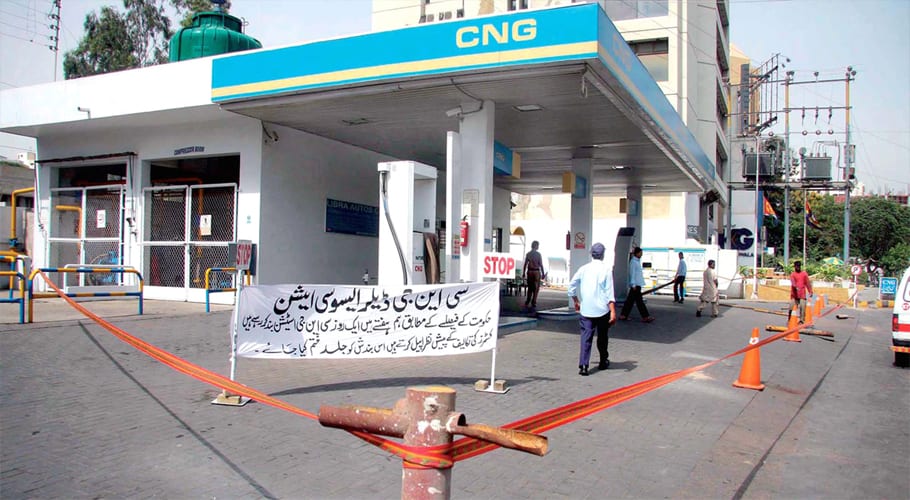 RAWALPINDI: All Pakistan CNG Association (APCNGA) demanded that filling stations delivering Compressed Natural Gas (CNG) in Sindh and Punjab be permitted to operate round-the-clock because the present 12-hour timetable was unacceptable to them.
Central chairman of
APCNGA
 Ghiyas Abdullah Paracha in a statement said that during the past 40 days, the CNG stations in Punjab and Sindh have not even been accessible for 40 hours and this has badly affected 300,000 workers. Therefore, the stations should be permitted to non-stop operations for a full year.
READ MORE: Bilawal inaugurates pumping station to resolve water crisis
Referencing the adverse effects  of the 12-hour schedule of the stations, the statement further stated that it would improve the oil import bill, likely to result in substantial losses to CNG operators, with the government also losing significant revenue. Hence, the gas companies must simply open CNG stations in Punjab and Sindh for non-stop operations.
Paracha said that CNG stations had remained open in the last five years during the winter season, but this is totally unjustified to close all CNG  stations in this wintertime across the country.