Citizens continue celebrating Eid-ul-Adha, sacrificing animals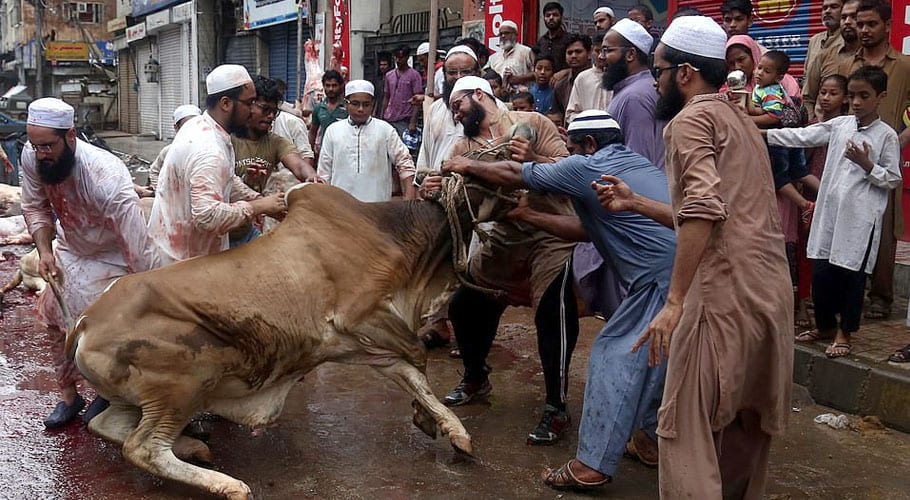 KARACHI: People of Pakistan continue to celebrate the Eid-ul-Adha on the second day by following the Sunnah of Hazrat Ibrahim (AS) and Hazrat Ismail (AS) and sacrificing animals amid the coronavirus pandemic
The federal government had advised the people of Pakistan to strictly follow the standard operating procedures (SOPs) in a bid to maintain the successes achieved in containing the coronavirus pandemic in the country.
Municipal authorities and other concerned departments across the country have made comprehensive arrangements for cleanliness and collection of offals.
In this regard, the health authorities had issued a detailed advisory in July for Eid prayers and animal sacrifice in order to avoid spreading the virus.
However, the SOPs were violated at some places during Eid prayers as many faithful were seen offering prayers without masks and hugging each other.
The first day of Eid-ul-Adha was dawned with special prayers in mosques for the well-being of the Ummah, progress, prosperity, and security of the country as well as the importance of following the Sunnah of Hazrat Ibrahim (AS).