Pakistan reports 553 COVID-19 cases in 24 hours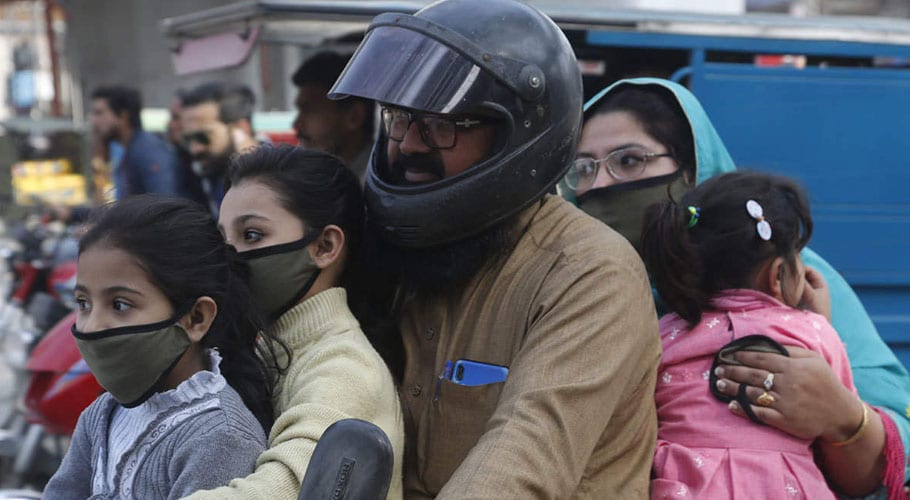 ISLAMABAD: The number of coronavirus infections in Pakistan continues to decline as the country reported almost 553 confirmed COVID-19 cases in the past 24 hours.
According to the National Command and Operation Center (NCOC), almost six more coronavirus deaths were reported in the past 24 hours across the country. The nationwide tally of fatalities has jumped to 5,976.
The NCOC has informed that Pakistan has conducted14,003 coronavirus tests in the past 24 hours. Almost 248,577 coronavirus patients have recovered in the country so far. The active coronavirus cases in the country stand at 25,146.
Sindh remains the worst-hit province by the pandemic followed by Punjab, Khyber Pakhtunkhwa, and Islamabad. Pakistan has so far conducted 2,010,170 coronavirus tests.
So far, almost 120,550 coronavirus cases have been confirmed in Sindh, 92,873 in Punjab, 33,958 in Khyber Pakhtunkhwa, 11,732 in Balochistan, 15,014 in Islamabad 2,105 in Gilgit-Baltistan and 2,073 in Azad Kashmir.
The novel coronavirus has killed more than 680,000 people and infected more than 17.5 million around the globe. In this regard, the World Health Organization has warned that the coronavirus pandemic would be lengthy and could lead to response fatigue.