China reports 48 new imported COVID-19 cases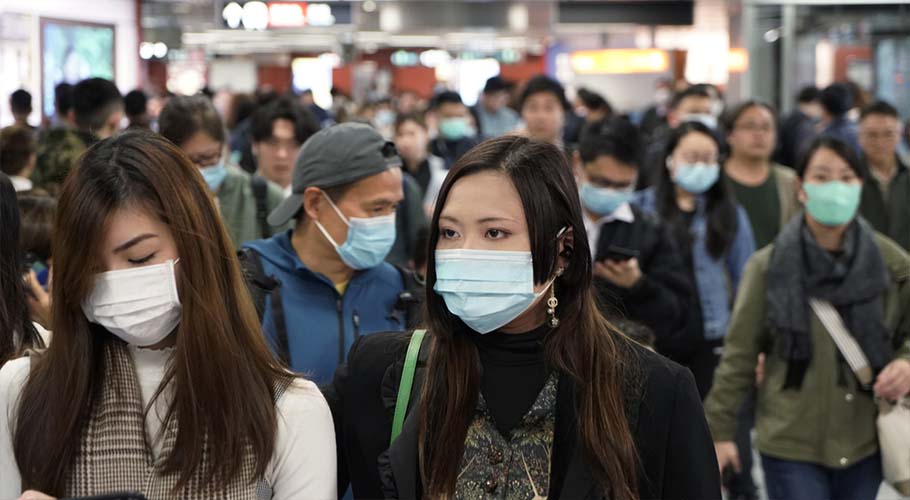 BEIJING: China's state health committee said Tuesday a man has died from the novel coronavirus (COVID-19) over the past 24 hours in n the country while, 48 new imported cases of the diseases have been detected.
According to the National Health Commission report, during the past 24 hours a total 282 patients have recovered and were discharged from hospitals in Wuhan the capital city of Hubei province.
The report
further
said since outbreak of the disease health authorities have received over 81,518 confirmed cases of the novel coronavirus from 33 provinces and regions, including 2,161 people currently sick 528 are in serious condition.
The report added that a total of 76,052 people have been discharged from hospitals, as many as 3,305 have died due to the new
coronavirus (COVID-19).
Earlier, the Chinese government had resumed the metro services in Wuhan, the city where the coronavirus was first detected.
The borders have also been reopened after being cut-off from the rest of the country for two months.
Wuhan accounts for about 60 percent of China's coronavirus cases, but they have fallen sharply in recent weeks, a sign that the measures are working.
China no longer has the largest number of coronavirus cases; earlier it has been surpassed by Italy over 94,000 cases, and now the United States over 159,000 confirmed infections, more than any other country in the world.
US total number of deaths jumped to 2,409 since the start of the virulent disease. The death toll from the pandemic in Italy rose by 812 to 11,591, while the total number of infections surged past 100,000 with 4,050 new cases reported.
More than 800 people have died in Spain over the last 24 hours–reaching 7,340 while  Iran's deaths went up by 117 to 2,757 during the same period.