Celebrities who condemned decision to put down Karachi pet dogs
Many celebrities including Zara Noor Abbas and Mathira have condemned the court's order of putting down Humayun Khan's pet dogs who brutally attacked a man in Defence Housing Authority (DHA) area of Karachi.
According to Zara Noor Abbas, it is a very inhumane thing to euthanise dogs as punishment for mauling or biting a man.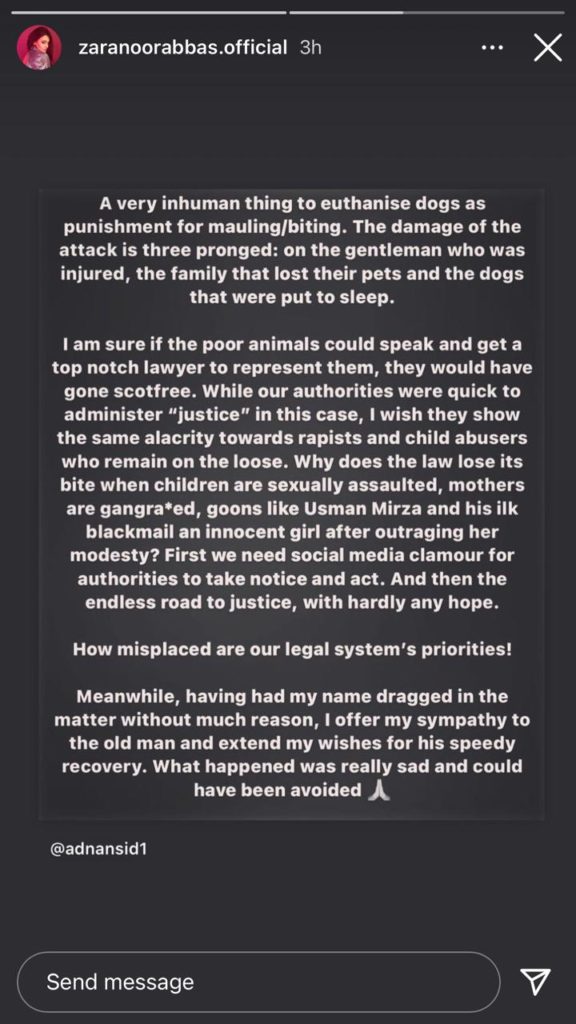 On another hand, Mathira believes that she does not understand that our society will forgive and find loopholes for murderers, rapists, or fraud but when an animal does a mistake we bring our human rights out mistakes can be made by animals, and also be forgiven.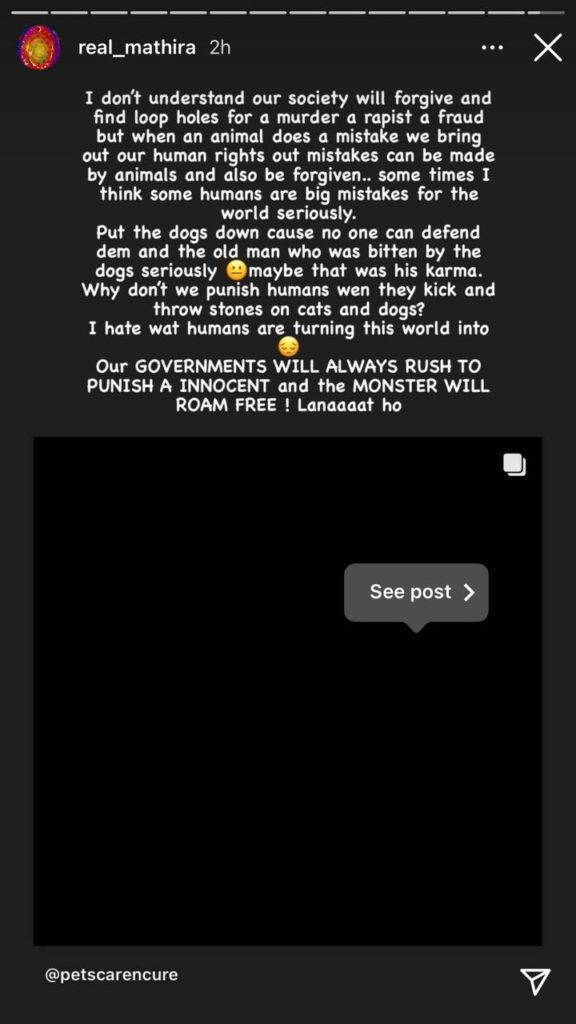 Mashal Khan expressed that her heart goes out to two darling dogs who were put down.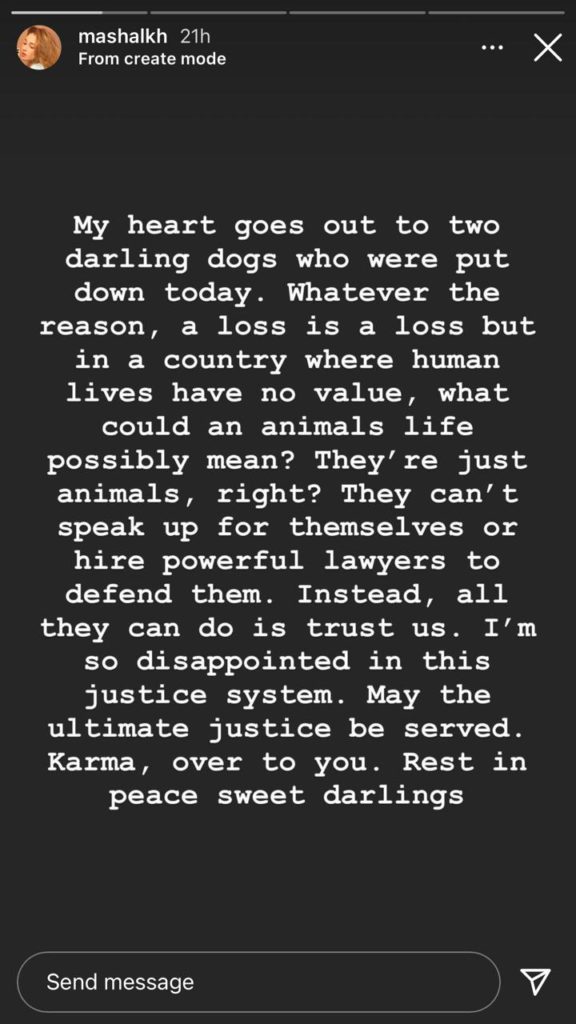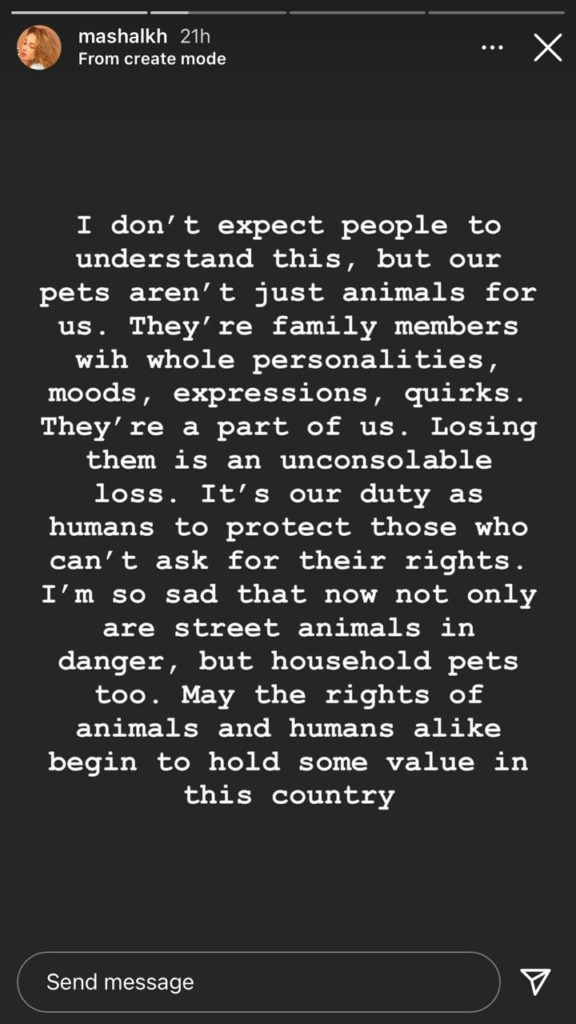 It is to be noted that a deal has recently been settled between Humayun Khan and Mirza Akhtar Ali, who is an advocate himself. According to the agreement:
Humayun Khan should unconditionally apologize to Mirza Akhtar for the hurt and injury caused to him.
Khan and his family shall not keep any dangerous dogs as pets at their home.
The pet dogs shall be muzzled and leashed at all times, they are outside.
The two dogs involved in the incident shall be put down by a veterinarian immediately.
Read more: Pet dogs maul passerby in Karachi's DHA
The agreement concluded that Humayun Khan shall make a donation of Rs.1,000,000 to the Ayesha Chundigarh Foundation (ACF) Animal Rescue.
The incident took place last month when CCTV footage of the incident surfaced on social media which showed that Advocate Mirza Ali Akhtar was walking in Phase 6, Defence Housing Authority neighbourhood, when two dogs darted towards him and tackled him to the ground.
Another man, who appeared to be a caretaker of the dogs, tried hard to separate the animals from Ali but to no avail. The caretaker ran off to find another man and they both then rescued the lawyer from the dogs.
The footage showed the two caretakers left the lawyer injured on the road and took the dogs away. Police registered a case against the dogs' owner, Humayun Khan, and nominated the two caretakers in the case as well.