Boris Johnson orders new lockdown for England as cases surge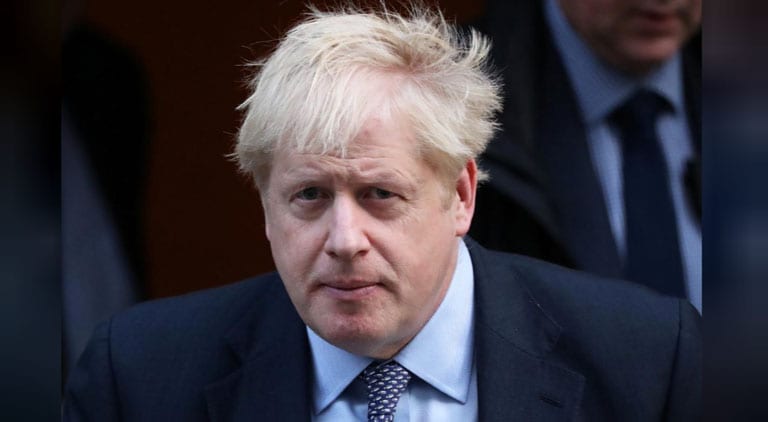 LONDON: British Prime Minister Boris Johnson has ordered a new national lockdown in England to slow a surge in COVID-19 cases that threatens to overwhelm parts of the health system before a vaccine programme reaches a critical mass.
Johnson said all of England, the UK's largest nation, would close down from Wednesday — possibly into mid-February. He said a new and more contagious variant of the coronavirus was spreading at great speed and urgent action was needed to slow it down.
"As I speak to you tonight, our hospitals are under more pressure from COVID than any time since the start of the pandemic," Johnson said in a televised address to the country as he ditched his regional approach to fighting the pandemic.
"With most of the country already under extreme measures, it's clear that we need to do more together to bring this new variant under control. We must therefore go into a national lockdown, which is tough enough to contain this variant. That means the government is once again instructing you to stay at home," he added.
Johnson said the measures would include school closures from Tuesday and rules requiring most people to stay at home apart from essential shopping, exercise and other limited exceptions.
He said that if the timetable of the vaccination programme went as planned and the number of cases and deaths responded to the lockdown measures as expected, it should be possible to start moving out of lockdown by the middle of February.
READ MORE: UK administers first AstraZeneca-Oxford COVID-19 vaccine
Similar to a first March-June lockdown last year, the new moves include the closure of schools and a ban on leaving home for all but exercise and essential shopping.
The new lockdowns were announced even as Britain began rolling out the Oxford-AstraZeneca coronavirus vaccine, a possible game-changer in fighting the disease worldwide.
EU nations were mired in finger-pointing over their own slow progress. The European Medicines Agency (EMA) did not authorise a coronavirus jab from US-based Moderna despite bringing forward a special meeting, saying it would meet again Wednesday.
The EMA has already said the Oxford-AstraZeneca jab is unlikely to secure European approval in January.Although the Pfizer-BioNTech inoculation is cleared for use in the EU, just 200,000 in Germany and a few hundred in France have received it — compared with more than a million in each of Britain, the US and Israel.
In Germany, Chancellor Angela Merkel's government is under fire for relying on a Brussels-led vaccination procurement scheme. Her spokesman Steffen Seibert said that "it was clear from the beginning that supplies would be limited at the start," blaming a lack of production capacity for the bottleneck.