Biporjoy cyclone to hit Sindh's Keti Bandar Port today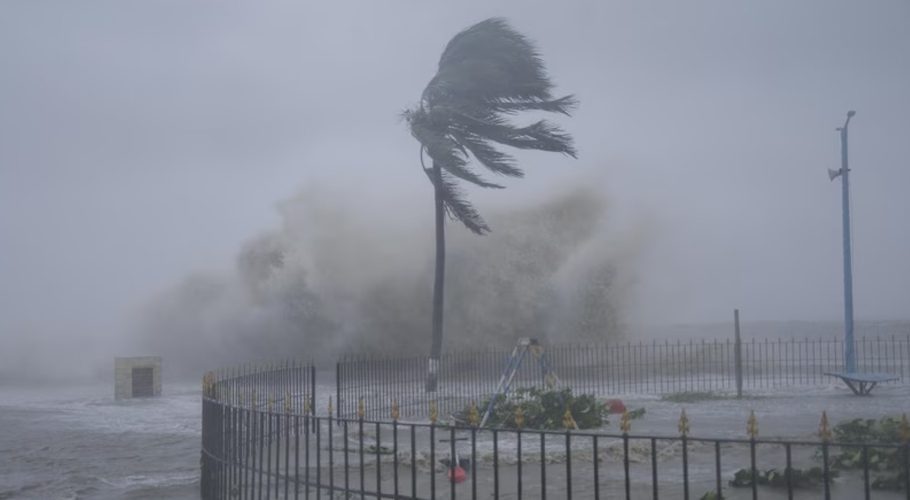 KARACHI: Biparjoy cyclone will hit Keti Bandar Port in a few hours.
The cyclone is moving towards Katy Bandar and will hit Keti Bandar Port in a few hours, but at this time it has entered the coastal area of Pakistan.
The Pakistan Meteorological Department has issued a new alert regarding the cyclone. PDM said that the Biparjoy cyclone is located at a distance of 125 km from Bandar. It is 255 km from Karachi and 165 km from Thatta.
After the initial part of the cyclone hit the coast of Saurashtra and Kuch, it is heading toward the port adjacent areas including Kharo Chan, Shah Bandar, Jati, and Badin may be more affected if the cyclone hits the port.
Read more: Google changes its doodle in support of elections in Pakistan
Before the typhoon hit, the coastal areas of Thatta are experiencing storm-force winds and more than 78,000 people have been evacuated from the potentially affected areas.
Zero point in Keti Bandar Port and Badin has been completely evacuated by the administration. The PMD also said that the threat of a cyclone hitting the Karachi coast has been averted.
However, its effects are still visible in the form of coastal flooding. There are tidal waves and high waves in the sea, the water moved away from the shore. There is also a possibility of light or heavy rain at some places in the city today.