Bilawal warns against passing services chiefs' tenure bills in a hurry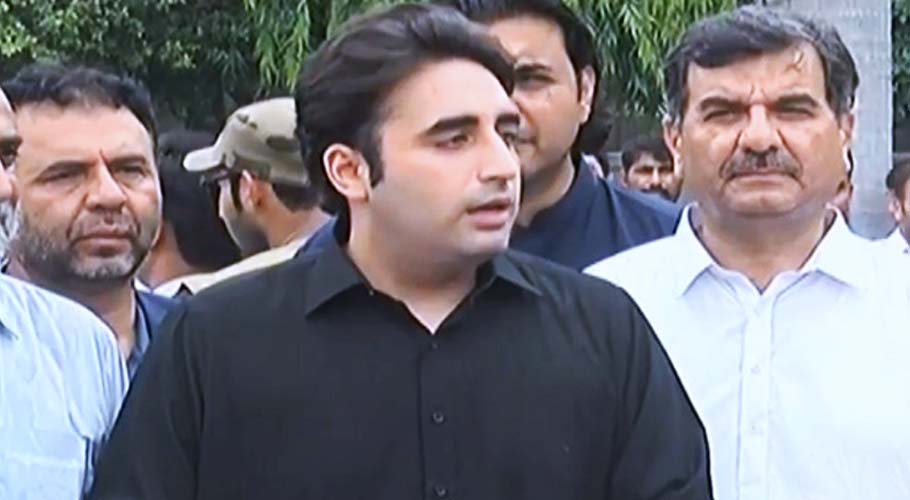 ISLAMABAD: Chairman  Pakistan People's Party (PPP), Bilawal Bhutto Zardari on Monday has warned the Pakistani government Tehreek-e-Insaf (PTI) against passing bills through National Assembly related to the tenure of service chiefs in haste and violating democratic standards in the process.
A
fter attending the session of the National Assembly earlier in the day,
 Bilawal Bhutto said that the federal government has shown considerable urgency in amending the act, while we doubt that the incident of notification will not be replicated again.
READ MORE: PM to discuss 10-point agenda in federal cabinet meeting tomorrow
He demanded the government to amend all three bills in accordance with the orders of the Supreme Court, as well as to discuss the rules and regulations of the Army Act with the opposition benches.
He further said the government must follow parliamentary steps while passing the bill and maintain democratic norms. "Questions on the government's behaviour would be raised if the bill's passage does not follow a parliamentary process," he added.
READ ALSO: AC permits Saad Rafique to attend NA session being held today
Commenting on rising tensions in the Middle East, Bilawal said the situation was deeply concerned, adding that it would be very dangerous for the country to wage war on another border.