Band of thieves gathered to save corruption: Murad Saeed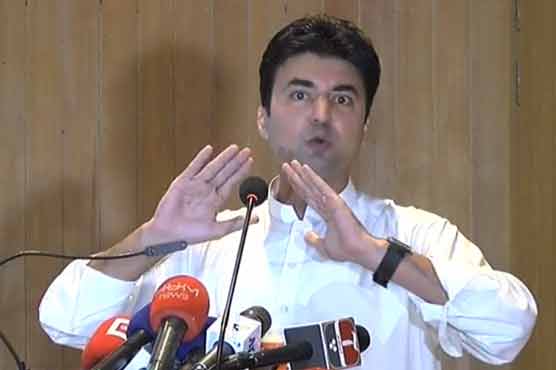 ISLAMABAD: Murad Saeed, Federal Minister for Communications on Friday said that all the corrupts and plunderers of the national wealth banded together to save their corruption.
Talking about JUI-F's so called 'Azadi March', Murad Saeed said that all the thieves, plunderers and benami account holders have come together to get NRO & save their alleged corruption.
Speaking on the occasion, the minister said Naya Pakistan will not give NRO to any corrupt person. Offering plea bargain to Bilawal Bhutto Zardari, Chairman (PPP), if he wants to get his father released jail, Bilawal will have to return the looted money.
Also read: Govt will face difficulty if it takes undemocratic step: Bilawal