Award-winning cyclist Samar Khan harassed while cycling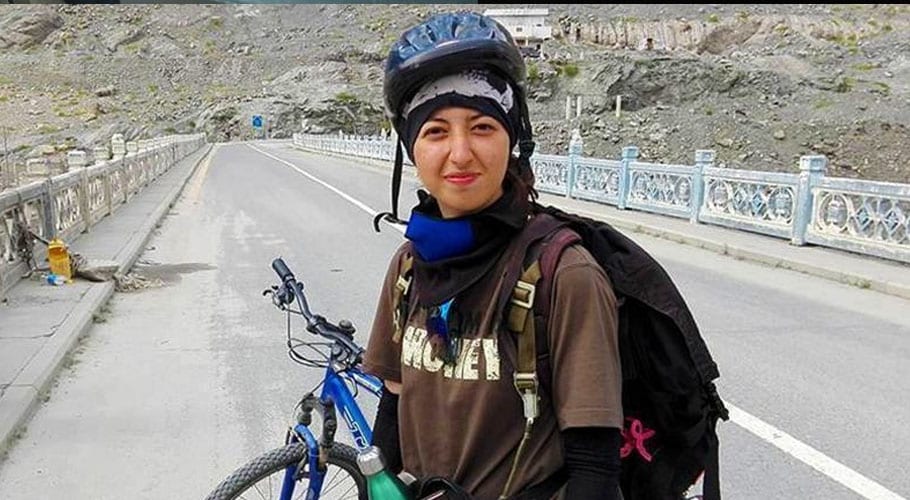 RAWALPINDI: Award-winning cyclist Samar Khan has claimed to have been harassed while cycling in Islamabad.
In a video in which she filmed herself in the middle of a road, Samar Khan termed cycling for women in Pakistan 'not safe' at all. She said that while she was cycling in the capital city Islamabad, a man who was on a bike groped her and sped away.
She attempted to follow him but could not catch him as she was on a cycle. She described the man in a maroon shirt, possibly from an office and carrying a bag.
Khan, while mentioning that she does not blame anyone for the incident neither men neither the government, questioned her followers they ignore such incidents when they witness such incidents in public.
She said at the time she was harassed there were other people driving on the road but chose to ignore the incident. She asked whether the harassers or those involved in such incidents are privileged to do so.
She also quoted actor Noman Aijaz's recent controversial statement, saying he is right that white-collars individuals are the harassers.
She also advised people to never ignore such acts and always take immediate action against it.