Atiqa Odho advises public to stop criticizing Noman Ijaz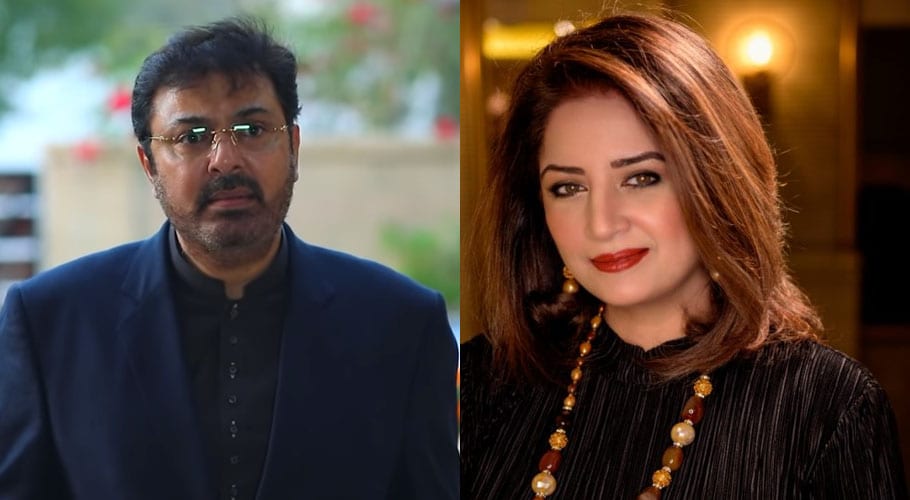 KARACHI: Famous actress Atiqa Odho has come out in support of Noman Ijaz and advised the public to just 'stop it now'.
Atiqa Odho extended support to fellow actor Noman Ijaz after his interview went viral on social media in which he admitted cheating on his wife which resulted in severe backlash from people.
Taking to her social media, she wrote, "My dear friend Noman Ijaz, you really know how to get people's attention! Trust you to joke about infidelity and people start to take it all so seriously."
Praising Noman's attempt to garner attention, Odho went on, "Great way to get their attention. Hats off to my buddy Rabia for also laughing it off knowing her husband loves to poke people's imagination. You are so naughty and entertaining. Never a dull moment on and off-screen."
She added that people should be ashamed of their judgments and 'petty mindsets'.
"Anyway, just keep smiling and exposing other petty mindedness. Shame that they can so quickly judge you on a light-hearted moment on camera and disregard your years of service in the entertainment industry. Look ahead my friend and continue on your path of success as always. Stay blessed."
Noman Ijaz's latest remarks on cheating his wife have drawn massive criticism on social media. He admitted that he keeps falling for other women despite being married

.