Assets case: Court adjourns Siraj Durrani's hearing until Dec 17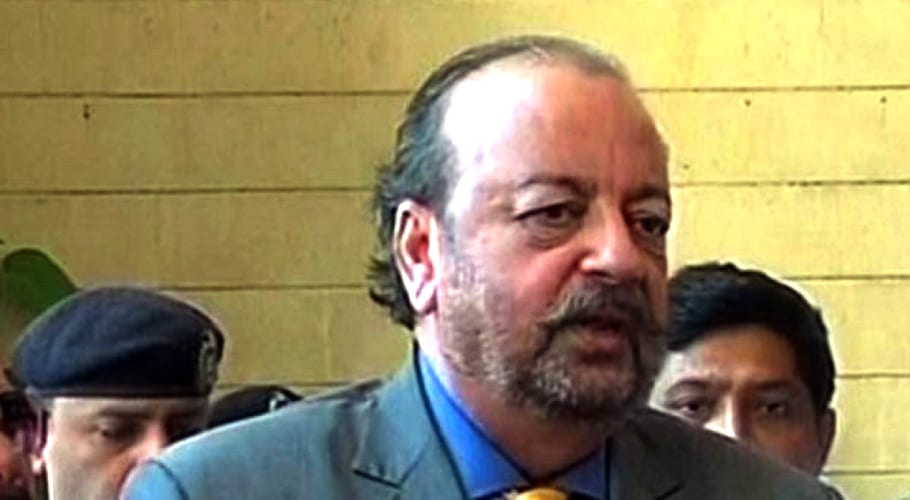 KARACHI: The accountability court has adjourned the hearing of Sindh Assembly Speaker Agha Siraj Durrani until 17th December in the assets beyond means case.
The National Accountability Bureau (NAB) officials presented Agha Siraj Durrani and other co-accused in the court before the hearing today.
The NAB submitted a report in the accountability court against Sindh Assembly Speaker Agha Siraj Durrani in assets beyond means case.
Read more: Assets case: Arrest warrants issued for Agha Siraj Durrani
In a previous hearing, the NAB officer submitted a report on a court order to separate Durrani's wife, his son and daughters from the reference.
The court ordered officials concerned to initiate proceedings for declaring the accused as a criminal.
NAB arrested Agha Siraj Durrani from Islamabad on 20th February this year for an investigation regarding his own assets beyond known sources of income.
On 20th July last year, the anti-corruption body ordered an inquiry on charges of corruption against Durrani.
Read more: PPP found the "most weaponised political party" in Pakistan
The NAB prosecution named 20 persons including Agha Siraj Durrani as accused in the reference filed in accountability court Karachi after an inquiry.
According to the NAB charge-sheet, the accused were involved in corruption of up to 1.6 billion rupees.