Another doctor dies of COVID-19 in Peshawar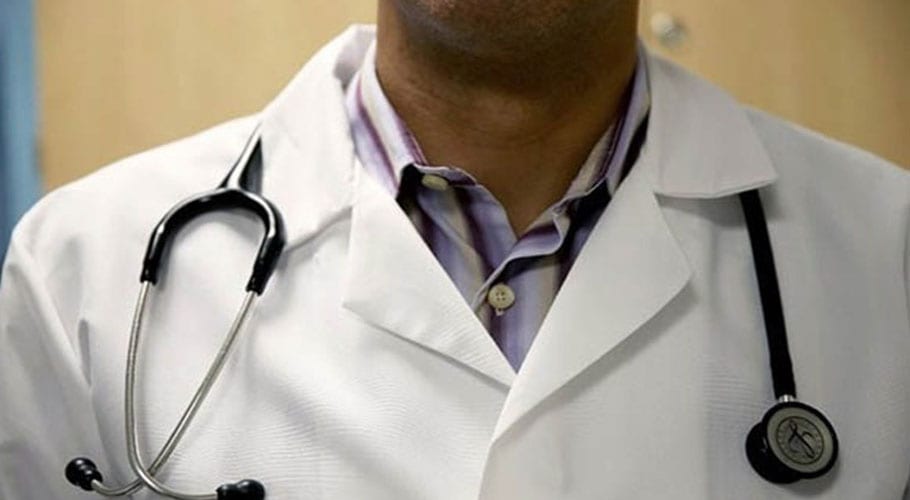 PESHAWAR: Senior health professional Dr Sultan Zeb — associate dean at the Khyber College of Dentistry has succumbed to the novel COVID-19 on Saturday.
In a statement, the Provincial Doctors Association (PDA) said Dr Sultan Zeb — associate dean at the Khyber College of Dentistry — had been diagnosed with the coronavirus and was undergoing treatment at Hayatabad Medical Complex (HMC).
Expressing grief at his demise, the association said Dr Zeb's contributions to the field of medicine would be remembered. The statement added that his funeral would take place in Buner. The statement further said,  "So far, 20 doctors in the province have lost their lives due to the COVID-19."
The Khyber Pakhtunkhwa government has not yet released the Shuhada Package for healthcare workers that have succumbed to the virus and has also not provided risk allowance for medical practitioners, the PDA said.
HMC PRO Toheed Zulfiqar said the deceased doctor was admitted to the facility and was on the ventilator prior to his death.
Meanwhile, KP Chief Minister Mahmood Khan offered prayers for the deceased. "The services rendered by doctors during the pandemic are commendable.
Citizens should ensure the implementation of standard operating procedures (SOPs) for curbing the spread of the virus," he added.
Pakistan witnessed more than 1,000 cases of the coronavirus over the past 24 hours, which is the highest single-day surge since July.
According to the National Command and Operation Centre (NCOC), the total number of COVID-19 cases rose by 1,078 to 332,186 as the second wave of the deadly virus continues its toll.
 Twenty people died in the past day due to complications from the virus, lifting the death toll from the highly contagious disease to 6,795.
As many as 32,933 tested were conducted resulting in the emergence of 1,078 fresh infections. The number of active cases stands at 11,864 while 632 are said to be in critical conduction.
Sindh has reported 145,238 cases, Punjab 103,831 cases, Khyber Pakhtunkhwa 39,361, Balochistan 15,887, Islamabad 19,594, while Gilgit-Baltistan and Azad Kashmir have recorded 4,046 and 4,229 cases respectively.