Aleem Khan's leaked audio: Former First Lady Bushra Bibi accused of taking bribes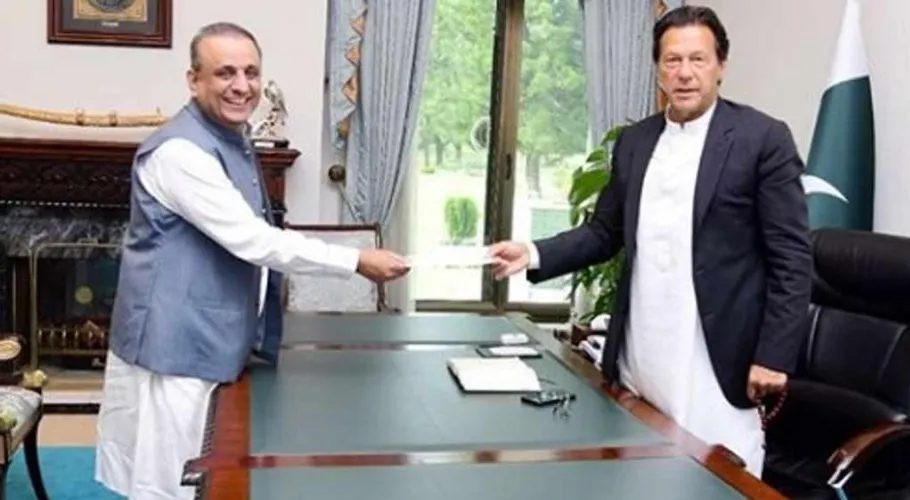 LAHORE: The audio of senior dissident Pakistan Tehreek-e-Insaf leader Aleem Khan has been leaked in which serious allegations have been leveled against Prime Minister Imran Khan, First Lady Bushra Bibi and her friend, Farah Khan. Aleem Khan has said that bribes used to reach Bushra Bibi through Farah Khan.
According to details, Aleem Khan's leaked audio is circulating on social media in which former senior Punjab minister Aleem Khan says that bribe was taken in Punjab through Farah Bibi. Jewelry sets were also allegedly sent to the first lady by Malik Riaz.
Aleem Khan said that General Asim was expelled on the ground that he had told Imran Khan that a set of bribes had come to his house from Malik Riaz, the property tycoon of the country.
Former Minister Aleem Khan said that General Asim was told that he was crossing his boundaries. Khan said ask General Asim was the money after selling Tonshakhana watches was not received by the first lady?
Read more: Zardari asks establishment to clear position on threatening letter
Aleem Khan said that why the Prime Minister does not reveal the details of the treasury.. If you are so honest, tell your story. Usman Bazdar received bribe money, where did he go? Who was Farah Khan? No one has spent more time than him in the party.