After Ranbir kapoor, Alia Bhatt also tests COVID-19 positive
Just after Bollywood actor Ranbir, actress Alia Bhatt has also tested positive for COVID-19.
The Gangubai Kathiawadi took to Instagram stories to share her diagnosis late Thursday night and wrote, "Hello all, I have tested positive for Covid-19. I have immediately isolated myself and will be under home quarantine. I am following all safety protocols under the advice of my doctors. Grateful for all your love and support. Please stay safe and take care."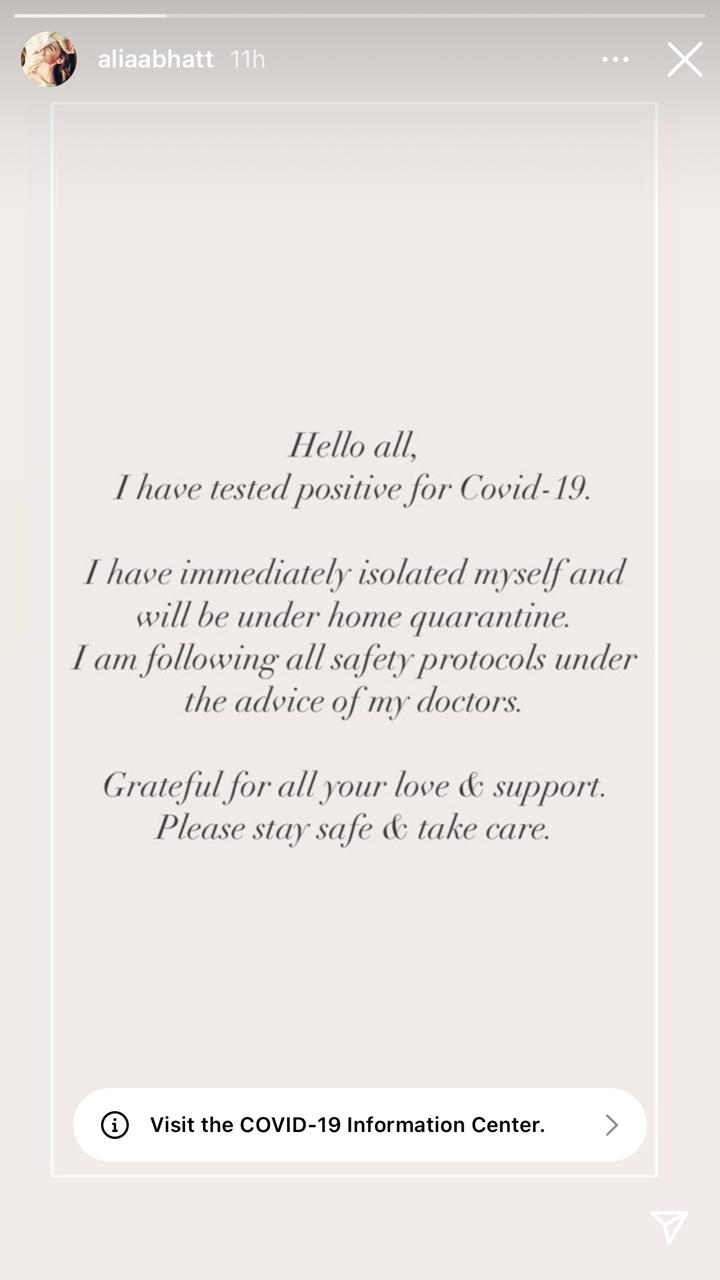 Last month, Alia's boyfriend Ranbir Kapoor had tested positive for coronavirus. He has now tested negative for the virus and has fully recovered. He has now fully recovered from the virus.
Read more: Ranbir Kapoor has recovered from coronavirus, confirms uncle Randhir
The news was confirmed by Ranbir's uncle Randhir Kapoor. Talking to the Indian media, Randhir said 'Ranbir is absolutely fine now. He is alright and I have met him."