Afghan peace process core policy of PTI govt: Senate informed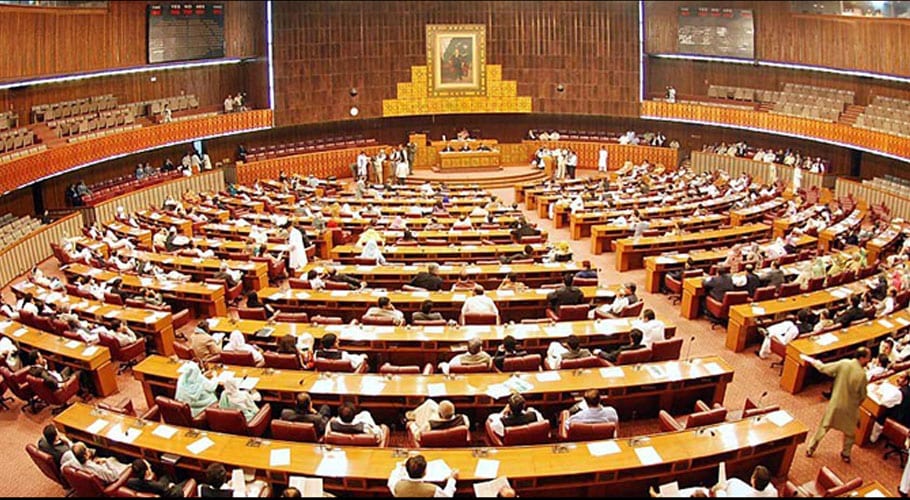 ISLAMABAD: Minister for Parliamentary Affairs Azam Khan Swati has said that peace in Pakistan is linked with peace in Afghanistan and that is core policy of Pakistan Tehreek-e-Insaf (PTI) government.
Speaking on a motion in Senate on Monday, the Senator said Pakistan is making all out efforts to restore peace in Afghanistan. Commenting on the evolving situation in Middle East, he said Pakistan will not allow its soil to be used against any country, adding that Pakistan is in contact with all stakeholders to ease the tension.
On Kashmir situation, the federal minister said the world community stands with Pakistan's stance in this regard. He said Indian prime minister Modi is targeting minorities in India and his fascist agenda has been exposed to the world.
Speaking on a motion regarding development of coastal areas of the country, the Minister for Parliamentary Affairs said that a master development plan is in pipeline.
The Senate today passed five resolutions. The first resolution recommends that biographies of all the martyrs who have been awarded Nishan-e-Haider so far may be included in the curriculum of all the educational institutions in the country.
The second resolution urged the federal government to take necessary measures to make all public buildings, hospitals, recreational and educational facilities accessible for persons with disabilities.
The third resolution recommends that the government should take immediate steps for the construction of an interchange at village Bhong, Sadiqabad in Rahim Yar Khan district at the Multan-Sukkur Motorway.
The fourth resolution urged Muslims to stay calm and refuse to be intimidated by the hate-mongering Islamophobes, and spread Islam's message of peace, tolerance and universal brotherhood.
The fifth resolution paid tribute to the legendary and popular poet Late Ahmed Faraz on the eve of his birth anniversary. The House was later adjourned to meet again tomorrow.