CM Sindh urges Govt to honour production orders of Faryal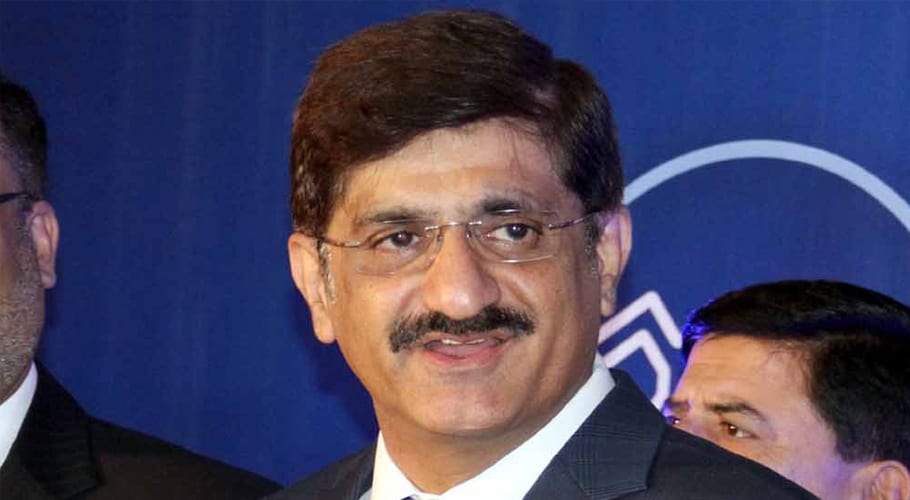 KARACHI: Sindh Chief Minister Syed Murad Ali Shah has criticised the elected government of Punjab for refusing to honour the production orders of Pakistan Peoples Party leader and MPA Faryal Talpur.
He mentioned the example of MNA Khawaja Saad Rafiq, who was in jail but produced in the house every time the speaker declared his production orders, the CM addressed the issue in the press conference that refusing to honour Ms. Talpur's order "is bound to further aggravate the sense of deprivation already prevailing in Sindh".
Accompanied by PPP leaders Saeed Ghani, Mukesh Kumar Chawla, Sohail Anwar Siyal, Murtaza Wahab and Zia Lanjar, the CM said that the provincial assembly had passed a resolution demanding the Government of Punjab to honour the productions orders of Ms. Faryal Talpur.
"Being an elected member of the provincial assembly Faryal Talpur is entitled to represent her constituents in the house. The assembly rules empower the speaker to issue production orders of a detained/arrested member and the government is bound to honour them," he said, adding that he was surprised the elected government of Punjab was not honouring the production orders.
The chief minister said that the provincial assembly session had been summoned for Sept 13 and the speaker of Sindh Assembly had issued Ms. Talpur's production orders.
He demanded that the Punjab government honour her production order as she is under the custody of Punjab Police.
Asif Ali Zardari and Faryal Talpur are under the investigations related to corruption and acquiring wealth by abusing the authority of their respective public offices.