3 sentenced to life imprisonment in Imran Farooq murder case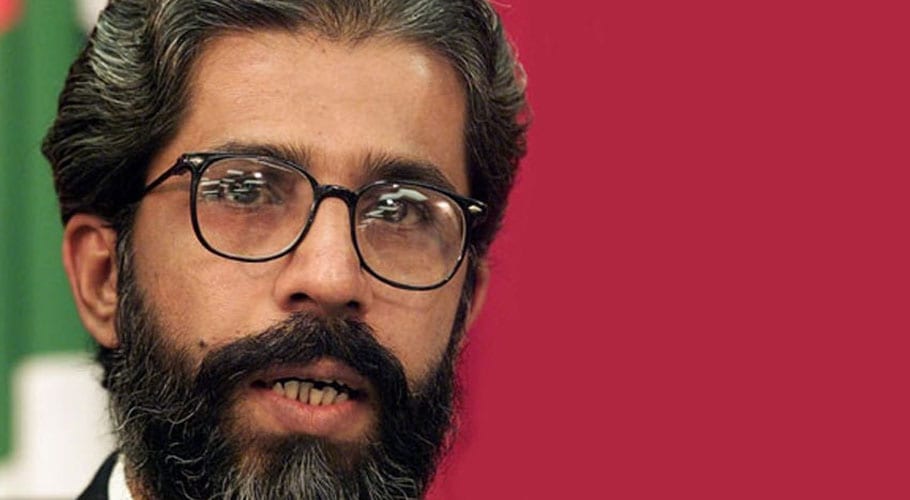 ISLAMABAD: An Anti-Terrorism Court on Thursday sentenced three men to life imprisonment in the murder of Muttahida Quami Movement (MQM) leader Dr Imran Farooq who was assassinated in London.
ATC judge Shahrukh Arjumand issued a brief verdict in the case. The suspect's attendance was ensured via video link due to the coronavirus pandemic.
"The prosecution has succeeded in proving the case against all three of you," the judge remarked during the hearing as he announced the verdict declaring the accused guilty.
Three accused Khalid Shamim, Mohsin Ali and Moazzam Ali were arrested in the murder case of the MQM leader and are in Adialia Jail ever since they were arrested.
The court also ordered the accused to pay Rs1 million each to the heirs of the  MQM leader. The court also issued perpetual arrest warrants for the four other absconders.
Four accused including MQM founder Altaf Hussain,
Iftikhar Hussain
, Muhammad Anwar, and Kashif Kamran has been declared absconders.
The judgment was reserved on May 21 after the completion of the trial. Around 29 witnesses recorded their statements in the case. The case was registered by the Federal Investigation Agency (FIA) on 5th December 2015.
Dr Imran Farooq was stabbed to death near his residence in London on 16th September 2010. A case was registered against the accused in December 2015 and they were indicted in May 2018.
In February 2020, a team of Scotland Yard officers arrived in Islamabad for a week to facilitate the trial taking place after the UK and Pakistan decided to cooperate. The UK sent the entire murder case file to Pakistan for the trial of the murder plotters.
Read more: Justice Isa requests SC to allow his wife testify in court