Younis Khan confirmed as batting coach till T20 World Cup 2022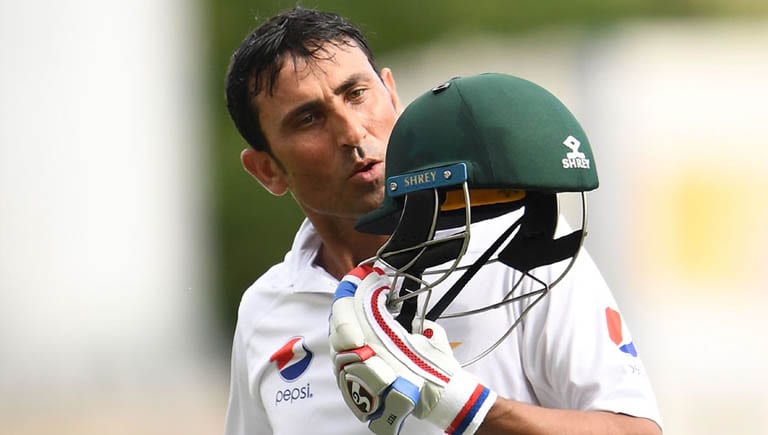 LAHORE: The Pakistan Cricket Board has confirmed the appointment of former captain Younis Khan as batting coach until the T20 World Cup 2022 in Australia.
Younis had earlier accompanied Pakistan to England and will now continue his responsibilities for the upcoming series in New Zealand as the team departs on 23th November. When not traveling with the national side, Younis will be based at the High Performance in Karachi as a batting coach. 
PCB Chief Executive Wasim Khan said he delighted that Younis will now be with for the next two years as the batting coach and his impact in a short period of time in England was excellent.
He expressed confidence that his appointment talented batsmen who have either recently made way into the national side or are knocking on the door of international cricket.
He said The PCB will also be utilising Younis Khan's expertise and skills when he is not on national duty as he will help local batsmen hone their skills sot that the country start producing cricketers who can represent Pakistan with distinction.
Younis Khan said he was pleased to join the Pakistan cricket set-up on a long-term basis. He said he was honoured for being given the opportunity this summer and is now looking forward to continuing the work with the same group of people the tour of New Zealand.
He expressed satisfaction that his scope of work has been extended beyond the national duties by working at the domestic level to identify potential batsmen and then helping them improve their skills.
Meanwhile, the PCB has also appointed former Test spinner Arshad Khan as Pakistan women's national cricket team's bowling coach for one year. Arshad played nine Tests and 58 ODIs, taking 32 and 56 wickets, respectively.
Arshad's appointment has come within a month after former Bermuda and Glamorgan captain David Hemp was appointed head coach of the national side.
Arshad will take up the role following the remaining four Pakistan Super League matches where he is involved with Peshawar Zalmi and along with David, and will be involved in the Women's National T20 Championship.